Community Gardens
Gardens
Garden rentals begin March 11 at 8:30 am.
Plots will be available for rental on a first-come, first-served basis at:
Bowling Green Parks & Recreation: Administrative Office
225 East Third Avenue
Bowling Green, Ky 42101
Annual Rental Fee:
| Plot Type | Size | Price |
| --- | --- | --- |
| Full Plot | 30' x 60' | $20/each |
| Small Plot | 30' x 30' | $15/each |
The Parks and Recreation Department Shall:
Plow, disk and mark of gardens
Weather permitting, gardens will be ready by March 31
Mow all gardens that have weed growth of 24 inches or more
Not assume any responsibility for theft or damage from gardens
Not provide water or water access
The Gardeners Shall:
Show proof of home residence (driver's license, utility bill, phone bill). This address must match the address on the documentation supplied
Pay rental fee for each plot. Full Plot-$20 (limit 1); Small Plot-$15 (limit 2)
Obey all city, state and federal laws, statutes, ordinance and policies
Not apply pesticides including insecticides and herbicides. It is strictly prohibited
Not sell harvested produce from the gardens on city property. Any selling without a permit/license will be subject to fines and/or court costs
Maintain the garden in good condition
Not remove and/or move the stakes
Be considerate of other gardeners
Notify Bowling Green Parks and Recreation if he/she decides not to use the garden (No Refunds)
Not drive motor vehicles outside of designated areas
Have everything removed from the gardens by October 31
Contact the Parks and Recreation Office at 270-393-3549 for more details.
2020 Community Garden Application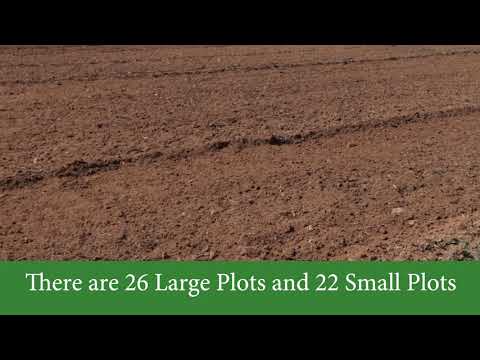 In this episode of Update BG, we'll learn more about Garden Plot Rentals.