Mobile Notifications
As a convenience to its citizens, the City is offering text message notifications on a variety of topics. You can now receive text messages about upcoming road closings, public events, potential emergency situations, and even special deals from the municipal golf courses.
Categories that are available:
InfoBG: Upcoming road closings, public events, potential emergency situations
GolfBG: Daily golf specials, upcoming events, as well as the status of its three courses.
GolfBGWeather: Notifications about weather related closings at the three courses.
WaterBG: Daily specials, closings, and weather notifications for Russell Sims Aquatic Center.
SportsBG: Information relating to Bowling Green Parks & Recreation Athletic Programs.
BGCAN: Information for various neighborhood organizations regarding meetings, summer strolls, celebrate safe communities and more
AmigosBG: This category will send City-related information in Espanol.
To get started:
Send [category name] to 833-494-0660 from your mobile phone to begin receiving messages from that category.
Example: Sending "GolfBG" would allow you to start receiving text messages from our "GolfBG" category.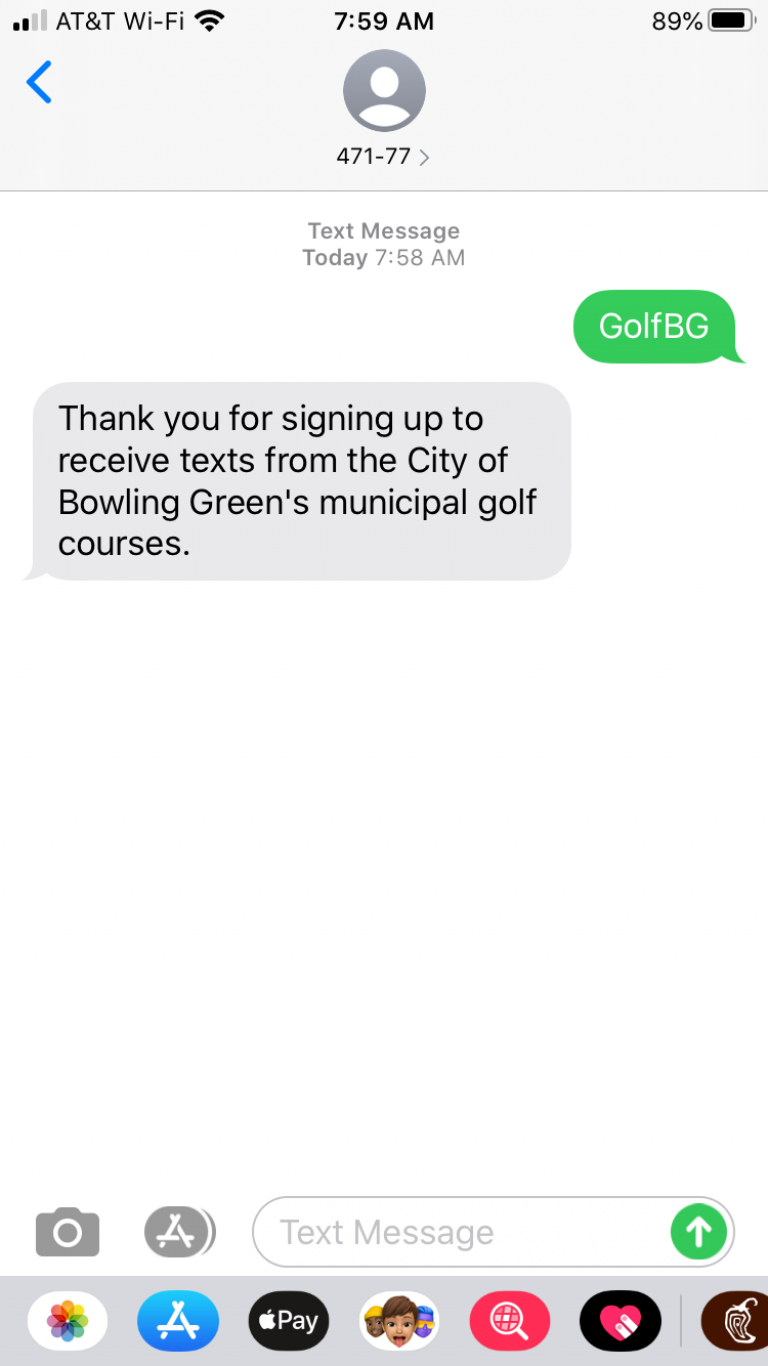 To unsubscribe:
To stop receiving messages from the City, simply reply Stop [category name] to be removed from a specific list, or simply Stop to be removed from all lists.