Teen Driver Safety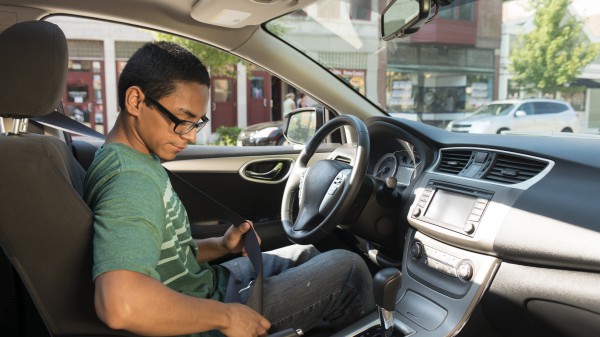 On average - every day more than 10 young drivers are killed in crashes and over 700 are injured. Traffic crashes are the leading cause of teen fatalities.
Research shows which behaviors contribute to teen-related crashes. Inexperience and immaturity combined with speed, drinking and driving, not wearing seat belts, distracted driving (cell phone use, loud music, other teen passengers, etc.), drowsy driving, nighttime driving, and other drug use aggravate this problem.
Safety Tips
Always Wear a Seatbelt
Hitting the windshield with your face or being ejected out of a car at 55 mph hurts pretty bad. Your seatbelt could prevent that so make sure you wear them even if you're just going down the block to your friend's house.
Make Your Passengers Wear Their Seatbelt
You are the driver, so you have authority. Refuse to drive anywhere until ALL passengers are wearing seat belts. No exceptions, be FIRM.
Don't Use Your Cell Phone While Driving
Yes, this includes texting. It's just a bad idea, because it robs you of your full concentration. If you must talk and its an emergency, use the speaker phone mode.
Use the Three Second Rule When Driving Behind Cars
Cars sometimes stop suddenly. This will help prevent you from crashing into them and getting grounded from car privileges.
Schedule Your Time
Make time to be on time and avoid being in a rush. Leaving ten minutes early will help reduce stress, reduce the temptation to speed, or make other risky decisions like weaving in and out of traffic.
Never Drive Under the Influence
Drinking alcohol or doing drugs severely hampers your reaction time behind the wheel. You know it's not safe so just don't do it. Don't let anyone else drive under the influence, take their keys away. They'll thank you in the morning.
Be Familiar with Your Car
Know all the blind spots on your car by having someone slowly walk around the car as you watch in the mirrors.
Avoid Aggressive Driving and Road Rage
Being courteous is the RULE. You should realize that driving is not a competitive event. Don't take someone else's driving mistakes personal.
Download the Bowling Green Police Driver Checklist. The Driver Check List provides an opportunity to review concepts and provide feedback. Ask your teen to evaluate his or her driving after a driving lesson as part of the learning process.