Job Opportunities
The Bowling Green Police Department does a majority of its hiring in two positions: police officer and communications dispatcher. Applications are taken for the position of police officer on a regular basis and for communications dispatcher on an as needed basis.
The Human Resources Department administers an annual recruitment, application, testing, and selection process for the position of police officer. A register in which potential applicants can have their name and address placed is maintained throughout the year. They will then be notified when the next application process is to begin. To add your name to this list for a police officer position, please fill out this form as completely as possible.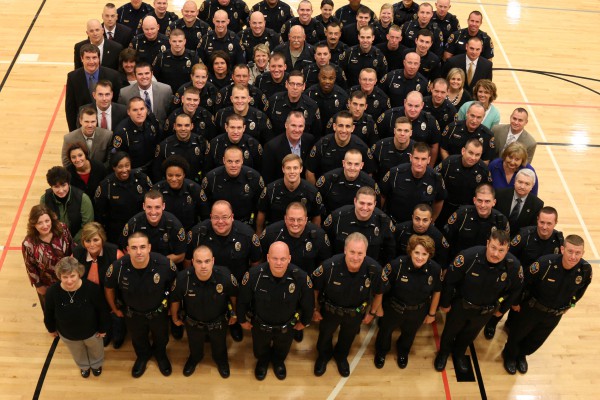 Police Officer
The purpose of this position is to protect life and property by enforcing all city statutes, ordinances and the laws and regulations of the state for which the Police Department is accountable. Police officers are selected after completing a rigorous testing process, consisting of written, physical skills, oral interview, polygraph, and personality profile testing, as well as a complete background investigation. Each phase must be successfully completed before continuing on to the next.
For more information, visit our Police Officer page.
Communications Dispatcher
The purpose of this position is to perform radio communication dispatch and administrative duties for the Police Department. Duties include:
Communicating and maintaining the status of city police officers and city and county firefighters
Coordinating communications with other police and public safety agencies
Answering multiple telephone lines; including county-wide 911
Dispatching appropriate public safety units as required
Providing information and assistance to the general public
Maintaining a variety of files and records
Executing administrative assignments.
For more information, visit our Communications Dispatcher page.
Additional Information and Forms: