Construction Management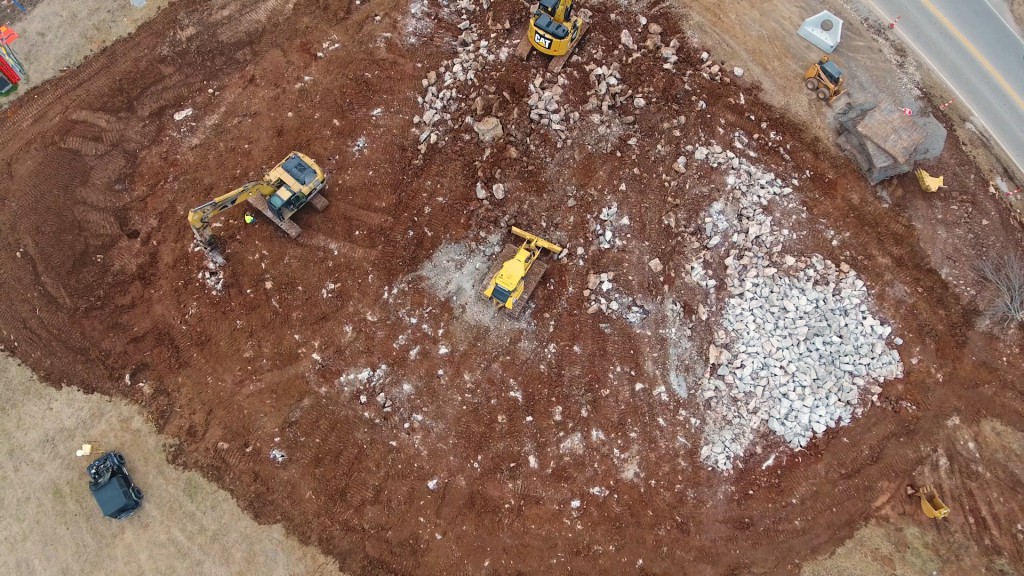 As a result of the rapid growth of the area, the City of Bowling Green has multiple capital improvement projects on-going throughout the year. These projects include sidewalk and street construction as well as building and park construction.
Street Projects
Smallhouse Widening: Phase 2 (2017-24)
Project to widen Smallhouse Rd. to 3 lanes between Highland Way and Roselawn Way. Construction will include storm sewer, curb and gutter, and an 8 foot wide sidewalk similar to that of Phase 1. Bid awarded on 7/17/18 to Scotty's Contracting and Stone LLC. Traffic has been shifted to the new southbound lane to accommodate for construction on the northbound side of the road. Curb and gutter is completed and sidewalks are being constructed. Anticipated completion is May 31, 2019.
FY19 Annual Street Resurfacing
Resurfacing of approximately 22.5 miles of city streets and replacement of 50 handicap ramps. Currently waiting for asphalt plant to open this Spring.
Shive Lane Corridor Improvements (2019-03)
This project will improve traffic flow by widening Shive Lane between Scottsville Rd. and Ken Bale Blvd. to a three lane section as well the installation of a right turn lane at Scottsville Road. Other improvements will include new curb, gutter, and storm sewer. Additionally, this project will include design and construction of a single lane roundabout at the intersection of Ken Bale Boulevard and Shive Lane to reduce morning and afternoon peak delays motorists currently experience on Shive Lane. Final plans have recently been completed and property acquisition is scheduled to begin in early 2019. Construction estimated to start in Summer 2019.
Dishman Lane & Industrial Dr. Traffic Signal (2019-09)
The purpose of this project is to provide a new traffic signal and any necessary widening for turn lanes at the intersection of Dishman Lane and Industrial Drive to improve traffic congestion and motorist safety. Design for the new mast arm traffic signal is underway and construction is expected to be completed this Summer.
Neighborhood Roundabout Construction (2019-12)
The purpose of this project is to improve safety and traffic flow at several intersections in Bowling Green. Construction of a single lane roundabout will occur at the intersection of Parkside Drive and Cove Drive as well as the intersection of North Sunrise Dr., Cove Dr., and Wood way Street. Additionally, the intersection of Crossings Blvd., Crossings Ct., and Chasefield Ave. will be converted from an existing traffic circle to a single lane roundabout. Design is underway and construction is estimated to begin in Spring 2019.
Smallhouse Rd. & Campbell Lane Intersection Improvements (2019-14)
This project will extend the turn lanes for the north bound approach of Smallhouse Rd. at Campbell Lane in an effort to reduce the amount of delay motorists currently experience during morning peak hour traffic. Design has started and construction is estimated to begin in Spring 2019.
Southwest Parkway Connector (2019-38)
This project will construct two roadways within the South Central Kentucky Industrial Park that will connect Kobe Way to Russellville Road. The Kentucky Transportation Cabinet has agreed to fund phase 1 of this project which includes all design, property acquisition and utility relocation necessary for construction. American Engineers from Glasgow, KY has recently been awarded the design contract. Design is scheduled to begin in early 2019. Construction is currently expected to begin late 2019. The major goals of the project are to improve safety and promote economic development within the South Central Kentucky Industrial Park.
2019-33 McLellan Road Widening
This project features the widening of a portion of the two-lane McLellan Road from Nashville Road to just past the intersection with McGlocklin Way to incorporate a third lane. Work shall include excavation, drainage piping, asphalt paving, roadway striping, and waterline relocation. Total length of the project is approximately 1,050 linear feet. This project is scheduled to start towards the middle of March.
Fairview Island Demo and Turn Lane (2019-36)
This project will feature improvements and updates of the island and a turn lane on Fairview Avenue that will turn onto High Street. Work will include but is not limited to demolition of concrete, asphalt, curb/KYTC lip curb, DGA placement, paving, striping, sign relocation, and traffic control. This project is scheduled to start in early Spring when asphalt plants open up.
Downtown Square Improvements (2019-20)
This project will include improvements around the downtown square to improve both traffic and pedestrian flow. Improvements to adjacent alley ways such as Capital Alley, Morris Alley, and Heritage Trail are also included. Upgrades include but are not limited to sidewalks, roadways, pedestrian crossings, landscape, bike facilities and parking. The project will begin early 2019.
Sidewalk Projects
FY18 New Sidewalk Program (2018-01)
This year's program includes the construction of approximately 4,200 feet of 5 foot wide sidewalk along sections of Park Street, Kenton Street, Magnolia Street North Lee Drive. Project also includes construction of curb and gutter and installation of various drainage structures. Property acquisition is ongoing. Construction bids were open July 18th and all bids received were over budget. As a result, the project has been postponed and will be rebid Spring 2019.
FY19 New Sidewalk Program (2019-05)
This year's program will include construction of 5 foot sidewalks along Sandra St. between the existing Greenway and Potter Ave. as well as Potter Ave. between Sandra St. and Morgantown Road. These locations are currently in design with construction estimated to start in Spring 2019.
Drainage Projects
FY19 Stormwater Mitigation (2019-04)
Two drainage improvement projects were selected for the FY19 Stormwater Mitigation Program. The first project is near the intersection of Rodeo Lane and McCausland Ave. and will include re-grading of an existing basin to capture additional stormwater runoff and the installation of a drywell. The other project will be located in the 1200 block of Kenton Street. Numerous drainage improvements are proposed for this location in an effort to alleviate flooding at the intersection of 13th Ave. and the 31W Bypass. These projects are currently in design with construction estimated to start in Summer 2019.
Whiskey Run Stormwater Outfall (2018-52)
This project will improve solid waste collection from the Whiskey Run outfall. Scott and Murphy have the contract and are in the excavation stages now to allow for collection box to be installed. Wet conditions are a huge factor in the production of this project. .
Rodeo/McCausland Drainage Improvements (2019-51)
This project is a part of the City of Bowling Green's FY19 Stormwater Mitigation Program. This project will improve drainage in this neighborhood and will feature 200 linear feet of new storm pipe, basin excavation, new drainage structures, sidewalk, curb & gutter, and asphalt street repair. This is expected to be completed around the middle of August.
Last updated on April 25, 2019.