Accreditation and ISO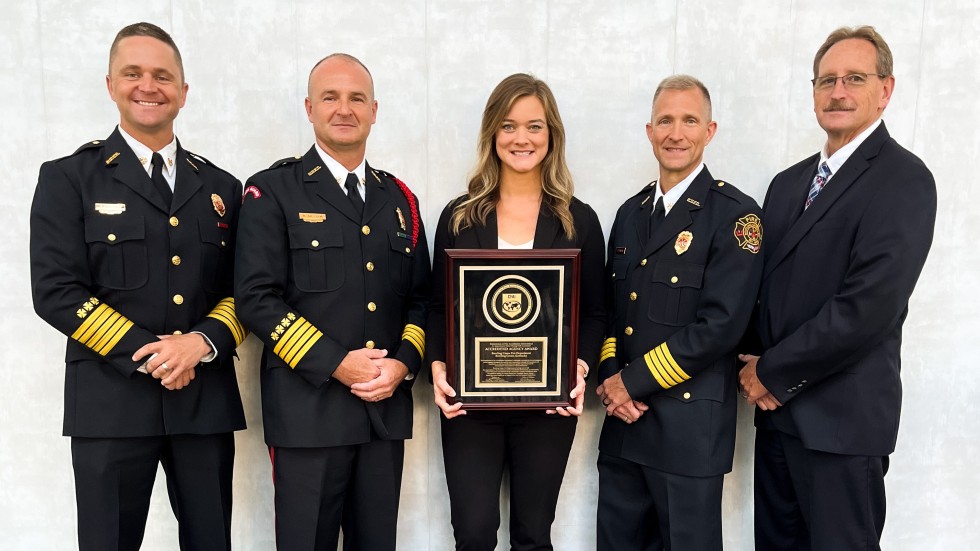 Being efficient and well-trained is a top priority for the Bowling Green Fire Department. In order to ensure that the Department continues to offer great service to its citizens, the BGFD continually evaluates itself. One way this is done is through a national accreditation process.
The Bowling Green Fire Department is a fully paid department that achieved international accreditation in 2008 and reaccreditation in 2014 and 2018 through the Commission on Fire Accreditation International, also known as the Center for Public Safety Excellence.
Currently, the Bowling Green Fire Department is one of only three accredited organizations within the state of Kentucky and one of only 295 internationally.
While originally accredited in 2008, a lot of work had to be done to ensure that the department was performing to the best of its abilities. The re-accreditation process in 2014 and 2018 involved numerous hours of research to update documentation on all operations.
The Bowling Green Fire Department had to measure and verify its proficiencies in many different areas:
Governance & Administration
Assessment & Planning
Goals & Objectives
Financial Resources
Programs
Physical Resources
Human Resources
Training & Competency
Essential Resources
External System Relationships
After the long process of evaluation and collecting documentation is complete, the re-accreditation process involves an on-site visit by Peer Assessors and a meeting with the Board of the Commission on Fire Accreditation International. After everything was completed, the Bowing Green Fire Department was approved for re-accreditation on March 10, 2014 and again on August 8, 2018.
The re-accreditation benefits both employees and citizens by creating a self-assessment of the Bowling Green Fire Department's work and ensuring a high standard of services to the public.
Our department has also achieved a Class 01/1X Public Protection Classification (PPC) from the Insurance Services Office (ISO), which is the highest rating we've attained in our history. ISO collects and evaluates four primary categories of fire suppression – the fire department, water supply, emergency communications and community risk reduction. This accomplishment has only been acquired by 411 fire departments in the nation, 9 in Kentucky. Most insurance companies use ISO's PPC when calculating residential, commercial and industrial property premiums and an improved rating can lead to a reduction in insurance premiums. ISO analyzes data and assigns the PPC grade a number from 1 to 10. Class 1 represents an exemplary fire suppression program, and Class 10 indicates that the area's fire suppression program does not meet ISO's minimum criteria. The new rating became effective on September 1, 2020.