Tee It Forward
All golfers can enjoy playing from the Family Course FUNward Tees
Do you wish your approach shot to the green was just a bit easier?
Would you rather hit an iron into the green vs. a fairway wood or hybrid?
If you want to play faster and have more fun, move up a set of tees and TEE IT FORWARD!
The Family Course is not limited to young golfers. All golfers, especially beginners, will enjoy the experience of playing quicker and shooting low scores. More experienced golfers can use these tees as a way to hone aspects of their approach game or play a faster round.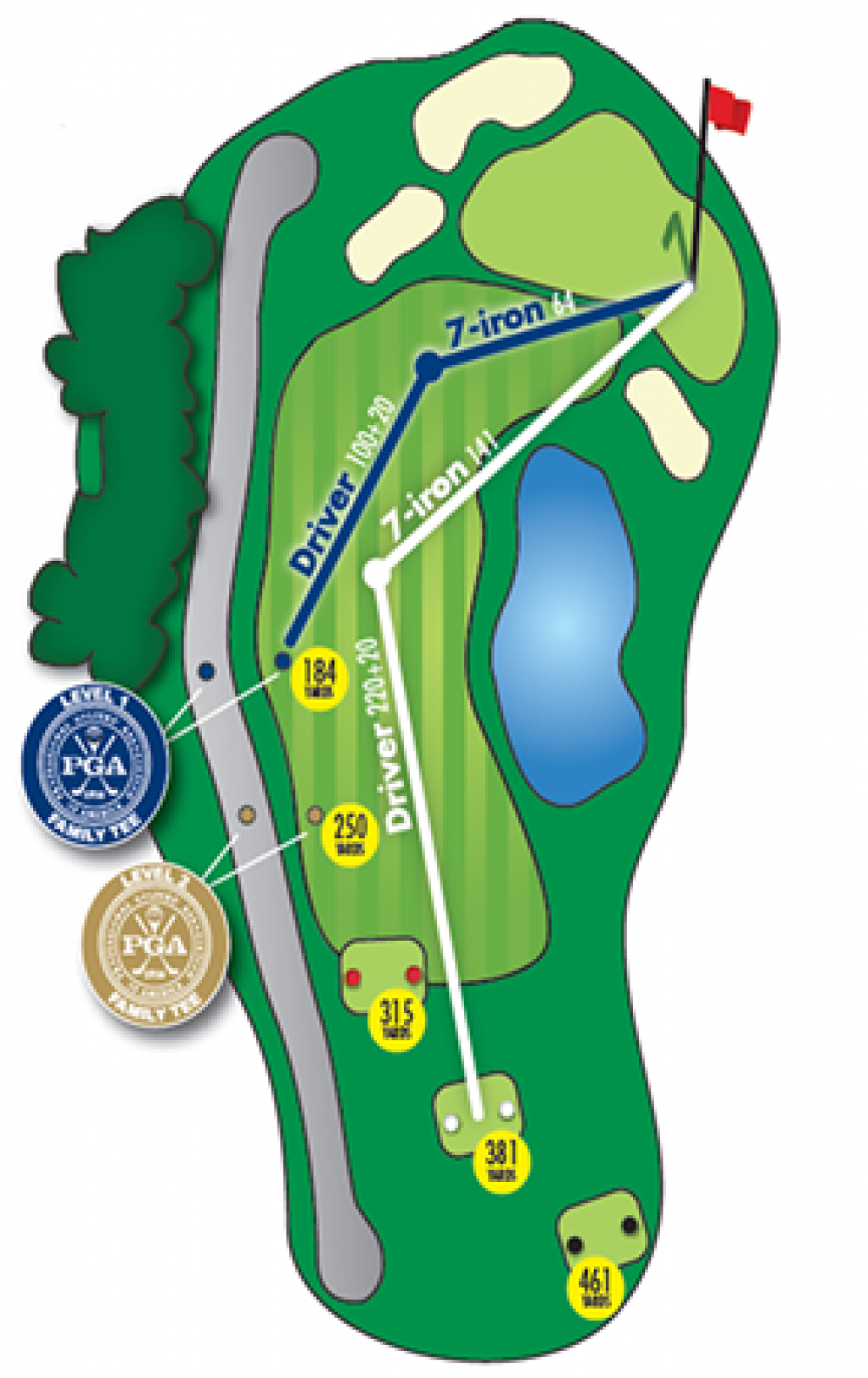 | Driver Distance | Tee |
| --- | --- |
| 180 | RED |
| 140 | Level 2 |
| 100 | Level 1 |
Just look for the Gold and Blue Discs in the Fairway. Tee It Forward - Tee It FUNward!