Crosswinds Golf Course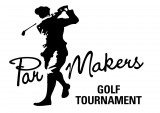 Par Makers
August 5th - August 6th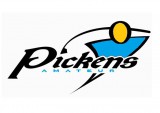 Pickens Amateur Championship
June 24th & 25th 2023
CrossWinds is the "Best Public Golf Course in Bowling Green", and has been awarded this honor the past 10 years.
This 18-hole course will challenge the skills of the most avid players, as well as being enjoyable for the beginner. CrossWinds has over 6500 yards of bermuda tees and fairways and bentgrass greens surrounded by some of the largest bunkers in Kentucky.
CrossWinds Pro Shop is fully stocked to meet all your golfing needs.
Come out and see why we have been named "Best Golf Course in Bowling Green."
Book a Tee Time CrossWinds VIP Program Frequent Player Program
News & Announcements
There have been no recent announcements released for the Crosswinds Golf Course
Course Information
First Tee Off
8:00am
Address
1031 Wilkinson Trace
Bowling Green, KY 42103
Phone Number
270-393-3559
800-786-SAND
Pickens Amateur Championship