About Us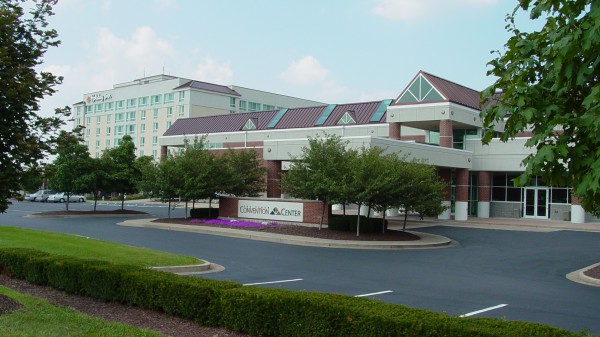 The Sloan Convention Center opened in mid-1995 as the Bowling Green-Warren County Convention Center. The center was renamed in January 2002 for Patsy T. Sloan, mayor of the City of Bowling Green from 1988 to 1991. Sloan was instrumental in planning the Hartland Development, including the convention center, golf course, and hotel, and establishment of the Hartland tax increment district, which helped fund construction of the convention center and adjacent golf course.
Convention center construction was funded by a City of Bowling Green bond issue and a $4 million grant from the Commonwealth of Kentucky. The bond payments are repaid from city and county property taxes and city occupational license fees generated by the Hartland tax increment district. The convention center receives 1% of the county-wide transient room tax. That plus the City's share of the room rental and catering revenues are used to cover capital expenditures, major maintenance repairs, insurance, and other expenses not covered under the management contract.
The convention center is owned by The Convention Center Corporation (originally Tourism & Economic Development Council, Inc. – "TEDCO"), which was established by the City of Bowling Green and County of Warren in 1988. Since 2003, the CCC Board has been made up of the five-member City of Bowling Green Board of Commissioners plus the Warren County Judge Executive.
General financial administration and management oversight are provided by the CEO of The Convention Center Corporation, who is also the City's Human Resources Director. Center management and catering are contracted with Atrium Hospitality, owner of the Holiday Inn University Plaza Hotel.