Gardens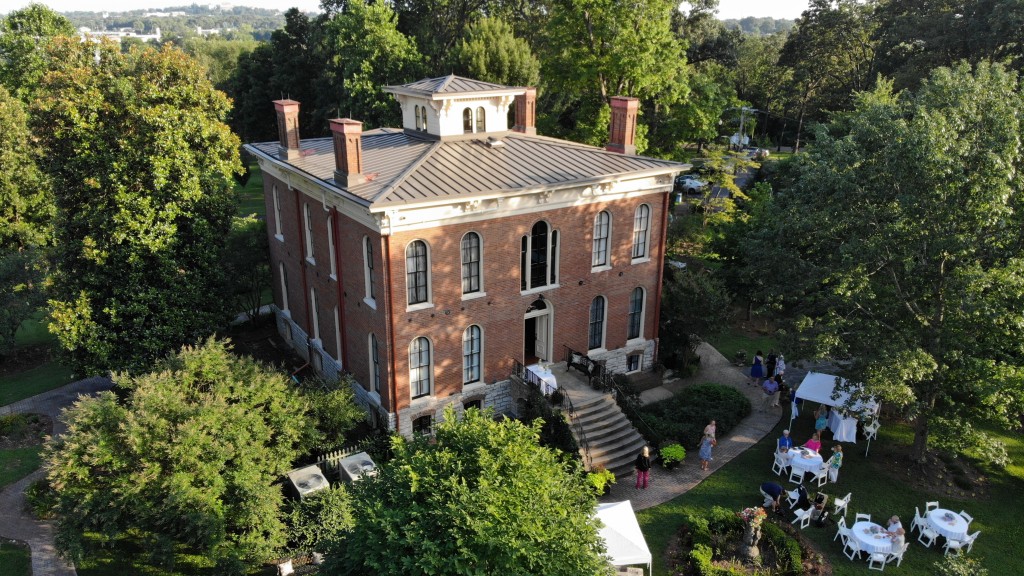 Riverview at Hobson Grove Historic House Museum and its peaceful grounds are surrounded by the Riverview Golf Course. The back lawn features statuary from the first fountain to be placed in Bowling Green's Fountain Square Park. Enjoy our white rose garden, arbor, and bench, as well as Victorian style seating throughout the property to enjoy views of the historic 1872 mansion and its beautifully manicured gardens.
Don't miss the Selfie Stations strategically located on the front and back lawns, situated to provide you with the best views of the museum.
History buffs will enjoy the historical marker and Civil War information sign, detailing the importance of the Hobson family and the site of the current home during the War.