#BGGovToGo to Host Sunset Party, Outdoor Movie at Reservoir Hill Park
#BGGovToGo to Host Sunset Party, Outdoor Movie at Reservoir Hill Park
Published:

September 13, 2018

Category:

General

Contact:

Karen Foley - (270)393-3444

Location:

Bowling Green, KY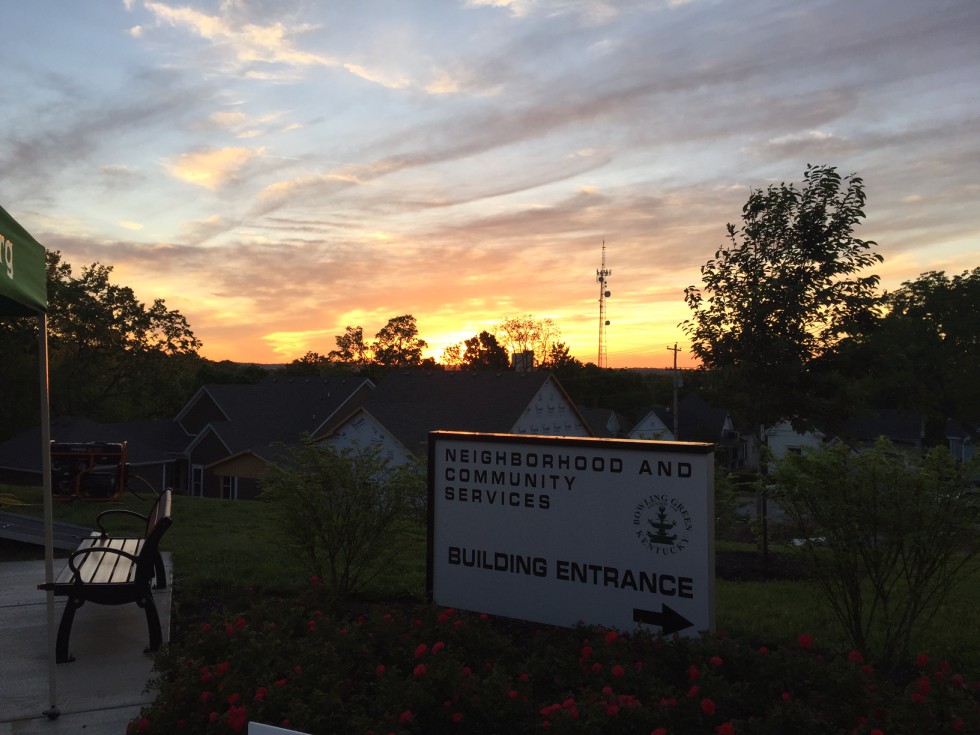 #BGGovToGo will host a Sunset Party with free food and an outdoor showing of the movie "The Greatest Showman" at Reservoir Hill Park on Thursday, Sept. 20. Food and fun starts at 5:30 p.m., with the movie starting at dusk.
#BGGovToGo invites the public to one of Bowling Green's most scenic points: beautiful Reservoir Hill Park underneath BGMU's iconic star-spangled water tower at 900 E. Main Avenue. Join us for a spectacular view of Bowling Green at 5:30 p.m., with free food and games, and a free outdoor movie beginning at dusk.
#BGGovToGo is a neighborhood outreach initiative to bring City government into the neighborhoods and other special events around Bowling Green. Request a service, learn about job opportunities, and find out all the ways you can connect to City government through technology and good old-fashioned neighborly interaction. Would you like to see #BGGovToGo at a location or event near you? Let us know! Email karen.foley@bgky.org or call 270.393.3444.