September 2023 Downtown Meet Up Minutes
September 2023 Downtown Meet Up Minutes
Published:

September 18, 2023

Category:

Downtown Development Division

Contact:

Telia Butler - 270-393-3617

Location:

Bowling Green, KY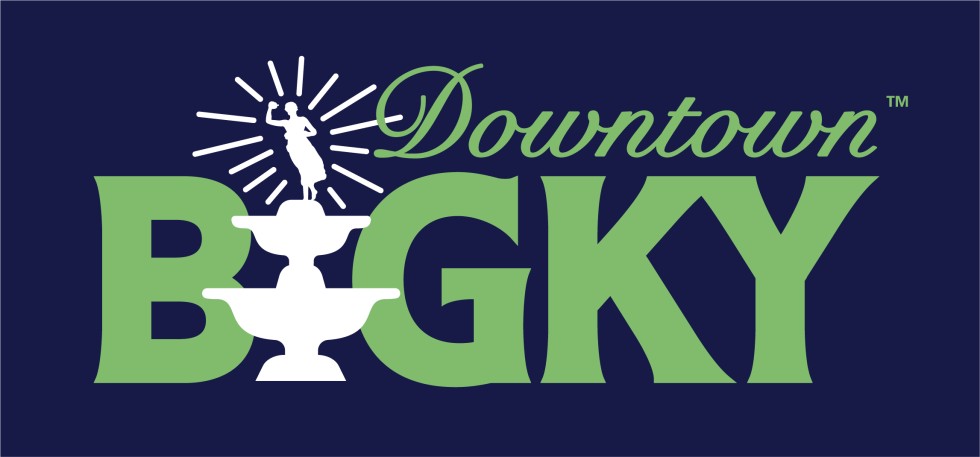 The September 2023 Downtown Meet Up was hosted at Ment CoWork in the Ackerman Building at 911 College St., Second Floor, on Wednesday, September 13, 3-4pm. Here are the Minutes from that meeting.
WKU Homecoming guests – Anthony McAdoo and Zach Marcum – November 10-11
-parade route confirmed with pep rally/DJ at Fountain Square and on Main Ave
-window decorating contest and incentive to win
-Fountain Row discounts and specials/themed cocktails + potential specialized half koozie for all participating businesses to give out with the approved cup (WKU Homecoming logo, Fountain Row QR code, date, and Fountain Row logo included)
-cross promotion of activities on Downtown site blog and WKU Alumni news
-road closures requested starting Fri, Nov 10, on Main at 10am for the pep rally stage set up, Downtown Merchant reps at the meeting asked for that to be pushed back a couple hours in exchange for blocking off just the spaces needed for the stage as a compromise and that is being arranged
-expect an email from Laura Smith at WKU Alumni Association to opt into activities and participation – Laura.Smith@wku.edu
Karen Foley brought a calendar of major events that impact Downtown now thru December, traffic impacts are to be expected from these. Bookmark the City's traffic impact map section here and Telia will also be sharing in GroupMe, on Downtown BGKY socials, and on City of BG socials. When reading this list, the Downtown Merchants asked for a digital version to not miss any details:
*Sept. 22-23: SKy Arts Film Fest at the Capitol
*Sept. 23: MedCenter Health 10K and other races **Traffic impact*
*Sept. 28-30: Holley NMRA Ford Finals and Intergalactic Fest at Beech Bend
Sept. 29: BGLEA (BGPD) Graduation downtown at the Capitol
*Sept. 30: BG International Festival **Traffic impact**
*Oct. 14:Downtown BGKY Harvest Festival **Traffic impact**
Oct. 21: BG Pride Festival at Circus Square
Oct. 27: BGPD Trunk or Treat
*Oct. 28: Scare on the Square, Dracula by Fountain Square Players at the Capitol, SKyPAC show, & Bike Theme Movie at SOKY Marketplace **Traffic Impact**
*Oct. 31: Halloween **Traffic impact** for Pumpkin Alley and other neighborhood events
*Nov. 5: BG26.2 and Half Marathon **Traffic impact**
Nov. 8-10: Kentucky Travel Industry Association conference in BG (Telia)
*Nov. 10: WKU Homecoming Parade **Traffic impact with new route**
*Nov. 11: Veterans Day Parade **Traffic impact with new date**
Nov. 14-17: Kentucky Recreation & Parks Society conference in BG (Cameron)
Nov. 27-Dec. 2: Light Up BGKY featuring daily/nightly lighting events around the community
*Nov. 30: Light UP the Depot at Historic RailPark
*Dec. 1: Downtown Lights Up! **Traffic impact**
*Dec. 2: Christmas Parade **Traffic impact**
International Festival – Saturday, September 30 – will have a traffic impact map for it next week
-street closures for College and State, 6th and 7th Ave, due to major pedestrian and vendor traffic; 10-15,000 people attending; the confines of the fencing for admission force the reduced space
Downtown BGKY Harvest Festival – Saturday, October 14
-Fountain & Circus Squares + SoKY Marketplace venues + BG Trolley loop + Hot Rod Alley
-street closures, 8am-7pm: College St. between 6 & 7th, Park Row, Main Ave. between State & College
-Fountain Square: Fall Fiesta/Day of the Dead activities, fiesta food trucks, live music
-Capitol Alley becomes Candy Corn Lane
-Circus Square: Midway carnival games, inflatables, DJ, hay fort, pumpkin drop, craft vendors, Lil Toot
-SoKY Marketplace: final farmers market, live music, craft vendors bleed into Hot Rod Alley, food trucks, haunted house in basement of the church
-Tidball's hosting BG Rock Band Academy Showcase outdoors
-Volunteers needed – sign up here –break stations at SoKY Marketplace and Tidballs
Scare on the Square – Saturday, October 28 – need to make these decisions by October 16
-close all 4 sides of Fountain Square and need help from the City for paperwork
-City to work with DJ Baker to set up on Fountain Square, possibly get access to City system for sound
-candy donation request assistance
-possible new Thriller dance to end the event – connected Ryan Dearbone with the Capitol and Fountain Square Players, will need to connect with DJ too
-City will need to know how many food trucks are booked for this event and where within the inner circle of the Square they need to be placed
-closing the streets will impact the space to give out candy, should tables and candy be moved to the edge of the sidewalk to allow for the sidewalk to be used by regular pedestrians and handicap access?
Downtown Lights Up & Christmas on College Street –Friday, December 1
-City Hall open to the public for free treats, tours, and 2024 calendars, meet elected officials
-2 staggered lightings: one at Fountain Square and one at Circus Square/SKyPAC
-Fountain Square: Santa visit, window decorating contest begins Friday, Nov 28 and voting ends at midnight, food trucks, Capitol has Grinch playing 4-6pm, Capitol Alley morphing into Candy Cane Lane
-Unseen BG new holiday tours launching
-Circus Square: Santa's Village new activities with reindeer games, lights, Christmas card decorating, possibly hot cocoa station
-SKyPAC: Community tree lighting, showing of BG OnStage performance
-SoKY Marketplace becomes SoKY Ice Rink + Mistletoe Market opens for the weekend
Light Up BGKY – Nov 27 thru Dec 3 – new community wide tradition; light up events held every day of the week leading into Downtown Lights Up and Christmas parade weekend; follow @lightupbgky and website will be lightupbgky.org. Not for public consumption. Big announcement coming in October.
Nov 27 – 4pm, WKU Cherry Hall lights up, BG Chamber ribbon cutting there with Big Red & Caboni
Nov 28 – Med Center Health Foundation's Make the Season Bright at Hospitality House
Nov 29 – Riverview at Hobson Grove Holiday Market
Nov 30 – Light Up the Depot at the Historic RailPark
Dec 1 – Downtown BGKY Lights Up
Dec 2 – BG/WC Christmas Parade
Dec 3 – SoKY Ice Rink and Reindeer Farm special themed ice sculpting days
Riverfront Park Open House – Wed, Sept. 20, 4-6pm at BGMU – come view the mock ups for a first round of recommended park layouts and give feedback, informal, come and go
Southern Queen and Moses properties – RFP is live here on the Procurement Opportunities section of City site, open thru Nov 1; walk thru is available on Sept. 20
October 11th Downtown Meet Up will be hosted by nonprofit George Washington Carver Center in Shake Rag – community gathering space for parties and events, also telling Shake Rag stories.
Downtown BGKY discount/themed cocktails needed for KTIA and KPRS conferences in November. Telia to reach out in the GroupMe and to Fountain Row participants to seek interest. Can replicate for future major conferences utilizing Downtown amenities.
Downtown BGKY experiences in silent auctions also needed for those same two events.
TIF Board now has a parking committee because of the reports submitted over the past 3 months – including City, County, TIF, Hot Rods, SKyPAC, and restaurant tenant. Will have a meeting set next month to pursue a phased program, making exterior signage priority, moving inward for directional and wayfinding, and planning the Downtown branded government owned lots signage.
Next Duncan Hines Days group meeting is Thurs, Sept 21, 9:30am at NCS. Invite a DM rep to attend and add to calendar recurring monthly.
Fountain Row logo is available for event graphics for placemaking/destination recognition use; examples are Food Truck Fridays at Tidballs from WNKY, Downtown Circulator free Trolley rides on select nights, Fountain Row participants using the logo on their own promotional materials
Morris Jewelry Owner Jim Steen shared: Downtown Merchants established a committee to foster more internal relationships within the neighborhood and to bring ideas to City meetings – no media or government are part of the committee. Jim Steen of Morris Jewelry has been elected to a nonvoting director committee head, with input from a rep from retailers, restaurants, bars, professional services, and property owners. Jim to share more about the group's vision/goals and how it will help improve communication and foster new ideas. Jim and Telia to meet to work on Downtown improvements together.
*Mark Mahagan with Good News Magazine is also present to bring this new publication to Bowling Green. Contact Mark: mark@goodnewsmags.com
Please come to the next meeting at the George Washington Carver Center – this relatively hidden gem in the heart of Shake Rag is full of stories and opportunities to collaborate.