August 2023 Downtown Meet Up Minutes
August 2023 Downtown Meet Up Minutes
Published:

August 15, 2023

Category:

Downtown Development Division

Contact:

Telia Butler - 270-393-3617

Location:

Bowling Green, KY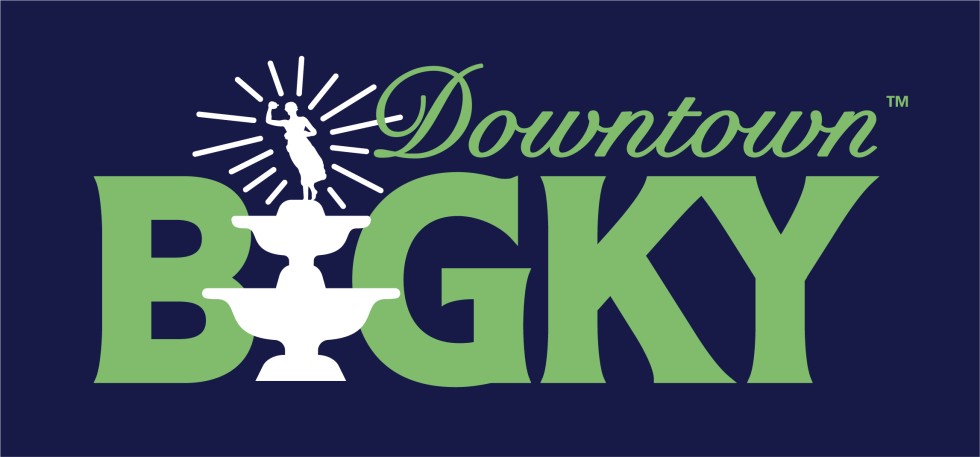 The August 2023 Downtown Meet Up was hosted at the Lisa Rice Library at 1225 State St, meeting room 2, on Wednesday, August 9, 3-4pm. Here are the Minutes from that meeting.
The August Downtown Meet Up was hosted at the Lisa Rice Library at 1225 State St, meeting room 2, on Wednesday, August 9, 3-4pm.
1. Parking Structure walk thru for signage recommendations – Based on June 23 traffic survey results, the TIF Authority Board suggested this walk thru. City, SKy Property Management, Hot Rods, and SKyPAC participated last week and a list of recommendations will be presented to TIF and County at this month's TIF board meeting. We are grateful that this conversation is happening and working together for a better user experience downtown.
2. Collaboration opportunities with new conferences coming downtown this fall -
-November 8-10 – Ky Travel Industry Association annual conference – ktia.com
--- Telia is compiling a Downtown BGKY special offers list, to print on a card, and give to all 400 attendees at the registration table. All restaurants, bars, and merchants are welcome to offer a discount/special/themed cocktail to conference attendees. Please send Telia your offer NO LATER than Friday, September 29 – to give time for the cards to be designed and printed before distribution. This can be replicated for other conferences!!
---silent auction items needed – any gift cards, swag, or items to include in the packages are welcome
---Downtown booth at tradeshow at Sloan, sharing what attendees can do while they're here
Marissa Butler from Visit BGKY attended the meeting and shared a little more about this conference. These participants are the people who build tourism experiences across Kentucky and the region. These people are the ones we use for inspiration to build new activities and itineraries, new collaborations and special events. These are the people who will likely arrive early or stay out late to do a little "research and development" at any city they visit for a conference.
-November 14-17 – Ky Recreation & Parks Statewide conference – Cameron Levis from BG Parks & Rec visited the group, sharing more info about how merchants and Fountain Row participants can join the fun. He gave a back story about his love for Parks and his leadership roles in Parks programming. He and Telia will work on a progressive meal opportunity at a few restaurants, or maybe consider using the same type of discount card that was created for the KTIA event. This can be replicated!
-Fountain Row logo is available for event graphics for placemaking/destination recognition use; examples are Food Truck Fridays at Tidballs from WNKY, Downtown Circulator free Trolley rides on select nights, Fountain Row participants using the logo on their own promotional materials
3. Major events -- submit events to our online calendar form at bgkydowntown.org so they can be marketed to web visitors. The form takes less than 5 mins.
-Aug 26 – BG Gallery Hop Pop-Up shop, many Fountain Square merchants allowing artists to sell at their locations for the day – please contact Kathie Downs for more info
-Aug 31-Sept 2- National Corvette Museum 29th Anniversary; Hall of Fame induction at SKyPAC Sept. 2
-Sept 8-10 – Holley LS Fest; 15-17 – Holley MoParty; 29-Oct 1 – Holley NMRA Ford Finals -- Beech Bend
-Sept 22-24 – 2nd Annual SKy Arts Film Festival at the Capitol
-Sept 30 – International Festival at Circus Square Park
-Oct 14 - Downtown BGKY Harvest Festival, CSP, FSP, SoKY Marketplace; 2nd Saturday of October – Visit BGKY has used this event to recommend to a military reunion coming to town this weekend
-Oct 28 – Scare on the Square; the Saturday before Halloween – need to set up conversation to close roads on the Square based on last year's 5,000+ attendance, confirm artwork and set up media visits/promotions on FB and in-person, confirm entertainment, confirm food truck set up locations
-Nov 10-11 – BACK TO BACK PARADE DAYS WKU Homecoming & Veterans Day Weekend – waiting on final confirmation from President Caboni, but the plan for the homecoming parade is to come down College Street from campus on Fri, Nov 10, ending on Fountain Square with Big Red's Roar pep rally and entertainment – closing down the streets to have a stage set up on Main in front of the Capitol; Veterans Day parade moved to Sat, Nov 11 for first time in at least 10 years WINDOW DECORATING CONTESTS COMING FOR BOTH HOMECOMING + HOLIDAY SEASON
-Nov 25 – Gingerbread Homes for the Arts at SKyPAC, 1,200 gingerbread kits are given away
-Nov 27 – December 3 - Light Up BGKY – new collaborative seasonal promotional effort – Jim Sears recommended asking WBKO and WNKY to go live during the evening news at remote locations for Downtown BGKY Lights Up here like we did for Duncan Hines Days events
-Nov 30 – Light Up the Depot at the RailPark
-Dec 1 – Downtown BGKY Lights Up & Christmas on College Street at City Hall
-June 3-9, 2024 – Duncan Hines Days – third Thursday of the month, 9:30am, at NCS Community Room – all are invited to join the fun/collaborate/learn at these monthly talks and serve on a committee
-Downtown merchants, property owners, and restaurants/bars met independently a couple of weeks ago thanks to leadership from Morris Jewelry. They are forming their own committee to better communicate about downtown events, discuss projects to collaboration with the City on, and create more camaraderie between internal downtown stakeholders. Telia to meet with Jim Steen to discuss the updates and news. Those updates will also be brought to these Downtown Meet Ups.
4. New Downtown businesses/project updates:
-Tra Di Noi Italian restaurant is coming to former Mariah's space and hiring all staff; sign in the window
-The 30 Bird is hiring; sign in the window
-EDIT: the public comments/another interactive data session for Riverfront Park on Aug 25 @ Concert in the Park IS NOT HAPPENING. The group will make alternative plans.
-Southern Queen Hotel in historic Shake Rag district updates – the City will be putting out an RFP that asks for private development proposals for the historic old hotel. The City spoke with Shake Rag stakeholders and neighbors, and they specifically would like to see the space activated as some sort of gathering space again – maybe the hotel again, an Air BNB, a museum, an event venue, or restaurant. The City has had input from the African American Museum, George Washington Carver Center, and the Kentucky Museum on this. No definite timeline. Telia will keep everyone posted when the RFP is live.
5. Volunteer & Sponsorship opportunities for major City-partner events hosted downtown – if you, your staff, your friends, your family, your school group, your club, civic org need community service hours, we have opportunities at Harvest Fest, Downtown Lights Up, and Duncan Hines Days and can sign off. Here's the Harvest Fest link to sign up to volunteer and to find out more about sponsoring. PLEASE SHARE! About 9,000 people attend this event annually, and we need help securing the free programming. If you're interested in just sponsorship, those start at $250 and can be found here.
Meeting adjourned. The next meeting is Wednesday, September 13, at Ment CoWork, 911 State Street, Second floor, Suite 203, 3-4 pm. Minutes reported by City of Bowling Green Downtown Development Coordinator Telia Butler.