City issues temporary burn ban
City issues temporary burn ban
Published:

June 28, 2022

Category:

General

Contact:

Deborah West - 270-393-3642

Location:

Bowling Green, KY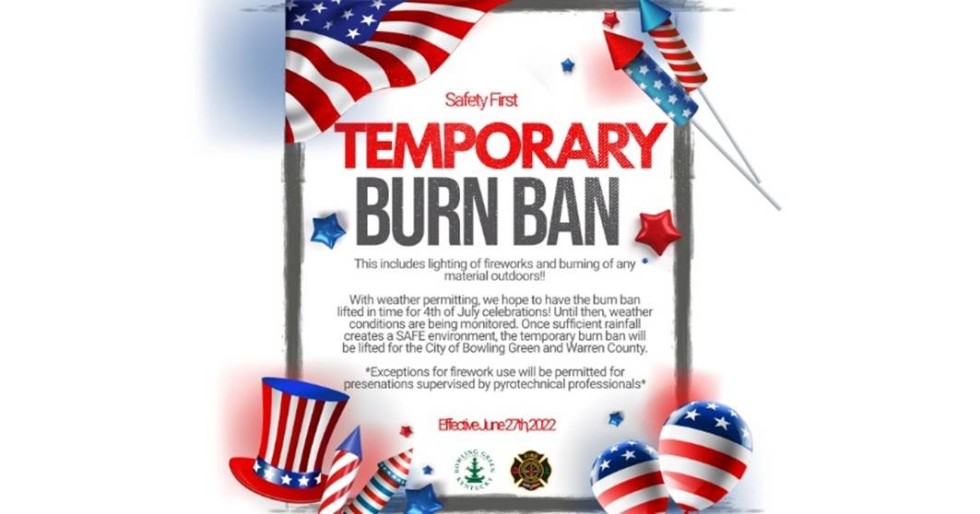 With weather permitting, we hope to have the burn ban lifted in time for July 4th celebrations. Once sufficient rainfall creates a safe environment, the ban will be lifted.
BOWLING GREEN, Ky. - A temporary burn ban, which includes the use of fireworks, has been issued for the City of Bowling Green.
The burn ban could be lifted in the event of sufficient rainfall.
Let's all put the safety of people and property first.
Permitted fireworks supervised by pyrotechnical professionals are an exception to this ban. The best way to enjoy fireworks is to watch a professional fireworks display.