New Years Day 2022 Storm Response
New Years Day 2022 Storm Response
Published:

January 1, 2022

Category:

General

Contact:

Karen Foley - 270-846-9518

Location:

Bowling Green, KY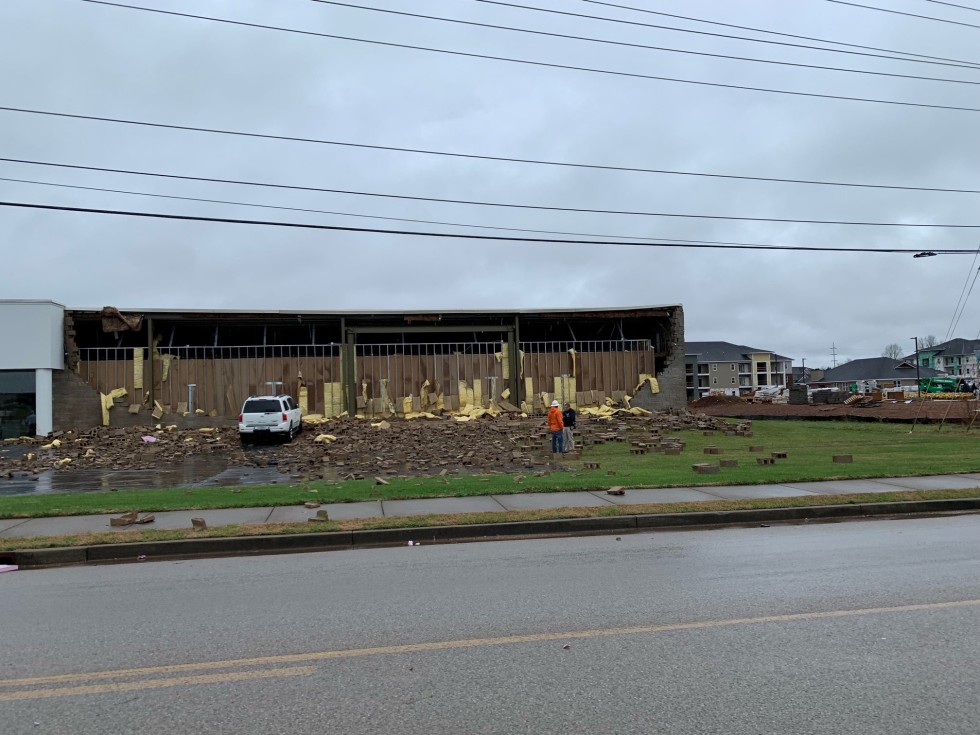 Utility workers and others are responding to power outages, downed trees and other storm damage in the areas of Cave Mill Road, Shive Lane and Wall Street due to the Tornado Warning that expired at 12:15 pm today. #NewYearsDayStorms Jan 1, 2022 2:00 pm
Utility workers and others are responding to reports of power outages, downed trees and other storm damage in the areas of Cave Mill Road, Shive Lane and Wall Street (off Scottsville Road and Ken Bale Blvd) due to the Tornado Warning which expired at 12:15 pm local time today.
Residents are encouraged to continue to monitor trusted local media sources and the National Weather Service throughout the day. Traffic is backed up in these areas, and motorists are encouraged to stay away so that crews can more safely work.
For current information about power outages, check BGMU at outages.bgmu.com or WRECC at www.wrecc.com
Local officials are prepared to respond as needed and are monitoring conditions as they develop. Continue to follow the City of Bowling Green, Warren County Government and Warren County Emergency Management on social media for updates.
Due to the hazards presented by debris removal while under the threat of severe weather, the City-County contractors hired to remove debris from the Dec. 11 tornadoes have suspended debris removal for the day.
Residents should again avoid driving through these previously storm-damaged areas, because debris prepared for collection there could again become hazardous if new wind gusts move into those areas.
###