Friday Night Events Impact Traffic Downtown and Near Campus
Friday Night Events Impact Traffic Downtown and Near Campus
Published:

October 29, 2021

Category:

General

Contact:

Karen Foley - 270-393-3674

Location:

Bowling Green, KY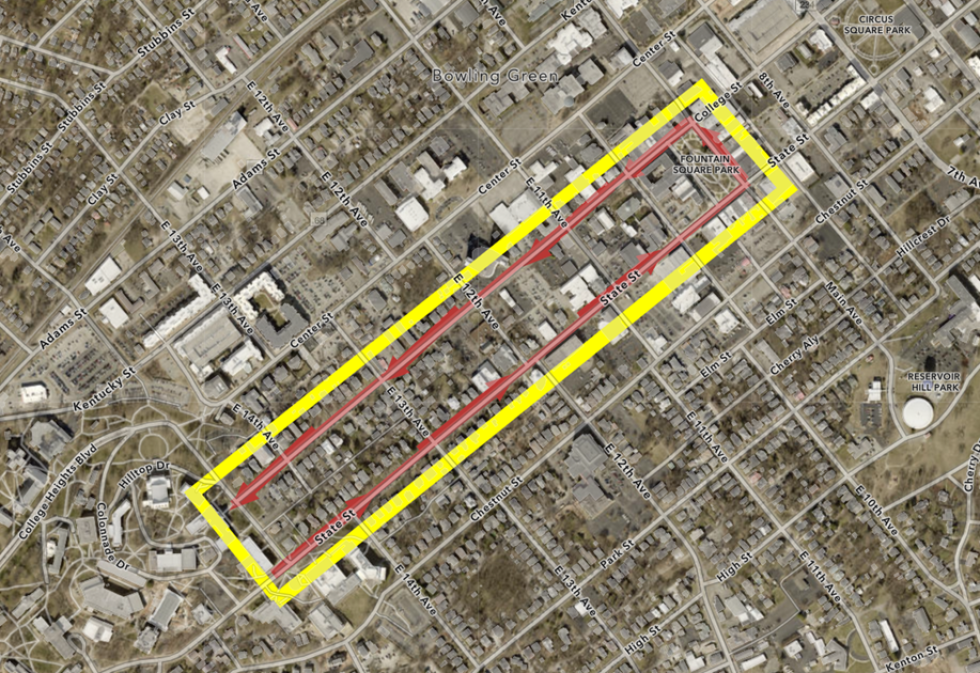 Rush hour traffic will be impacted today by the WKU Homecoming Parade that starts at 5 pm and by Halloween events taking place in downtown Bowling Green, including the BGPD Trunk or Treat at 911 Kentucky Street.
Rush hour traffic downtown and near WKU campus will be impacted today, Friday, Oct. 29 by several events going on today, including the WKU Homecoming Parade and Halloween celebrations downtown as follows:
East Main Avenue adjacent to the Bowling Green Police Department will be closed between Adams Street and Kentucky Street, beginning at 3:00 p.m. and continuing until 8:30 p.m. for BGPD's Community Trunk or Treat event at 911 Kentucky Street from 6:00 to 8:00 p.m.
Russellville Road, Avenue of Champions, and portions of College Heights Boulevard will be closed beginning at 3:00 p.m. as floats move into place for the WKU Homecoming Parade that begins at 5:00 p.m.
State Street, Fountain Square and College Street will be impacted as the WKU Homecoming Parade approaches from campus. State Street, the 400 block of East Main Avenue, and College Street from Main Avenue to Cherry Hall are part of the parade route.
The Stuff the Bus Foundation and Crocker Law Firm Spooktacular event begins at 6:00 p.m. at Bowling Green Ballpark at 300 E. 8th Avenue.
Please use caution this afternoon if you must travel in the vicinity of these events. For more information about the WKU Homecoming Parade, visit: https://www.wku.edu/transportation/news/index.php?view=article&articleid=9993
###