City celebrates new American citizens
City celebrates new American citizens
Published:

June 17, 2022

Category:

General

Contact:

Deborah West - 270-393-3642

Location:

Bowling Green, KY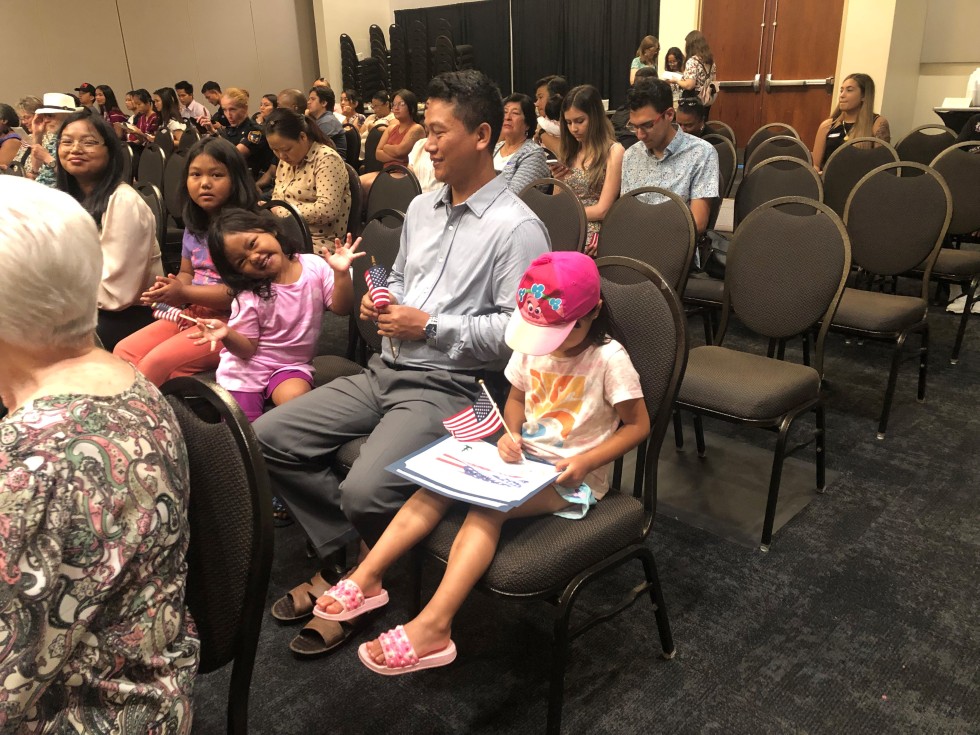 The city honored new Americans Thursday night at the Sloan Convention Center. People who immigrated here from all over the world attended the celebration
BOWLING GREEN, Ky. Thusrday night the City of Bowling Green celebrated 161 of our country's newest American citizens during a ceremony at the Sloan Convention Center.
During the Reception for New Americans, families and friends gathered to celebrate their new citizenship.
The city recognized people who have become naturalized citizens from 2019 to the present. Due to the pandemic the annual event was on hiatus in 2020 and 2021.
This is the sixth year for the event organized by the City of Bowling Green Department of Neighborhood and Community Services.