October 2023 Downtown Meet Up Minutes
October 2023 Downtown Meet Up Minutes
Published:

October 17, 2023

Category:

Downtown Development Division

Contact:

Telia Butler - 270-393-3617

Location:

Bowling Green, KY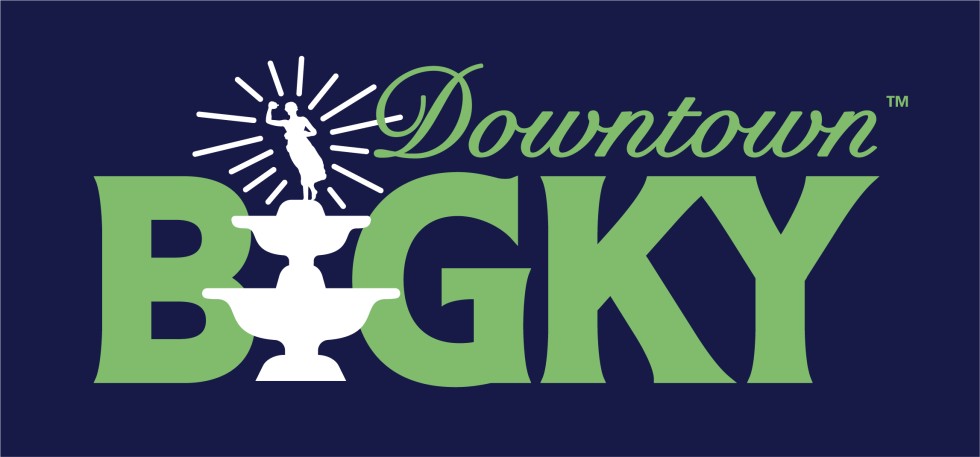 The October 2023 Downtown Meet Up was hosted at the George Washington Carver Center at 201 State Street, on Wednesday, October 11, 3-4pm. Here are the Minutes from that meeting.
Vivian Baker and Anna Beason of the George Washington Carver Center hosted. They gave a brief history of Shake Rag and the Carver Center, offering tours of the exhibits to anyone interested after the meeting concludes. They hold an annual pecan sale fundraiser around the holiday season and sell 4 flavors at $10/bag – Susan Hoechner of Barbara Stewart Interiors is interested in selling their pecans at her store. The Carver Center is a staple in the Shake Rag community, and this was a first time visit for many of our attendees. **after the meeting, here are more updates: Jennifer Holloman at East Main BG expressed interested in the pecan bags. The City is open to including the pecan sale fundraiser in the Downtown BGKY Lights Up event. White Squirrel Brewery is interested in hosting a nonprofit night for the Carver Center at the brewery, where a percentage of the night's sales are donated to the Carver Center.
Downtown BGKY Harvest Festival – Saturday, October 14, 10am-6pm; Telia provided an event map and QR code to anyone who would like to post them at their business for this weekend.
-Fountain & Circus Squares + SoKY Marketplace venues + BG Trolley loop + Hot Rod Alley
-street closures, 8am-7pm: College St. between 6 & 7th, Park Row, Main Ave. between State & College
-Fountain Square: Fall Fiesta/Day of the Dead activities, fiesta food trucks, live music
-Capitol Alley becomes Candy Corn Lane
-Circus Square: Midway carnival games, inflatables, DJ, hay fort, pumpkin drop, craft vendors, Lil Toot
-SoKY Marketplace: final farmers market, live music, craft vendors bleed into Hot Rod Alley, food trucks, haunted house in basement of the church
-Tidball's hosting BG Rock Band Academy Showcase outdoors
Scare on the Square – Saturday, October 28 – 3-6pm; streets closed 12-6:30pm
-close all 4 sides of Fountain Square and need help from the City for paperwork
-City to work with DJ Baker to set up on Fountain Square, possibly get access to City system for sound
-candy donation request assistance – Houchens Food Group & BGPD
-new Thriller dance to end the event – connected Ryan Dearbone with the Capitol and Fountain Square Players, will need to connect with DJ too
-closing the streets will impact the space to give out candy, should tables and candy be moved to the edge of the sidewalk to allow for the sidewalk to be used by regular pedestrians and handicap access?
WKU Homecoming – Nov 10 & 11; alumni.wku.edu/homecoming; parade returning to Downtown coming down College Street the wrong way thru Fountain Square. Businesses have the opportunity to participate in a passport put together by WKU Alumni Association team and Fountain Row businesses to receive a limited quantity of special WKU Homecoming 2023 half koozies for Fountain Row cups to be sold with during this weekend. Veterans theme and window decorating contest.
Veterans Day parade is the morning of November 11. This should not interfere with WKU Homecoming football game.
Downtown BGKY Discount Cards for Ky Travel Industry Assoc event Nov 8-11 and Ky Parks & Rec Society event Nov 14-18 are in the works. Here are the businesses who have agreed to make the following offers. Please let Telia know if there are any errors or if you would like to be added to the participation list by this Friday, Oct 13. Telia is printing these cards that will be required to show to cashiers for redemption. Thanks to all participating – trying to get more foot traffic directly into your business front doors with these and it costs nothing to participate. Participating business owners will see what the cards look like so they can educate staff for redemption.
| | |
| --- | --- |
| Garcia's Downtown | 15% off purchase |
| Vette City Vintage | 20% off purchase |
| Becky Brooks Vintage | 10% off purchase |
| ReStore | ? |
| The Healing Spirit | ? |
| Cafe Kindness | 10% off purchase |
| Awaken Bakery | 10% off purchase |
| CandleMakers on the Square | 10% off purchase |
| White Squirrel Brewery | $1 off White Squirrel beers |
| Morris Jewelry | ? |
| The Pots Place | 10% off purchase |
| Spencer's Coffee | 10% off purchase |
| Gerard's | 10% off purchase |
| Barbara Stewart Interiors | 10% off purchase |
Light Up BGKY website and social media are going live next week. Happening Nov 27 thru Dec 3, this is a new series of 7 days of holiday light ups across Bowling Green and Warren County, with over a dozen locations. Even if you miss the light up events, this is your way to map out holiday light drive thru and walk thru experiences for the rest of the season. There will be an interactive map feature online that shows all locations with addresses and direct links to all the events. We will be printing posters and promotional materials to share with the community. Follow @lightupbgky and website will be lightupbgky.org. Not for public consumption. Big announcement coming next week.
Nov 27 – 4pm, WKU Cherry Hall lights up, BG Chamber ribbon cutting there with Big Red & Caboni
Nov 28 – Med Center Health Foundation's Make the Season Bright at Hospitality House
Nov 29 – Riverview at Hobson Grove Holiday Market
Nov 30 – Light Up the Depot at the Historic RailPark, Photos with Santa Bob at the Library
Dec 1 – Warren County Courthouse Open House, Christmas on College Street, Downtown BGKY Lights Up, Mistletoe Market
Dec 2 – BG/WC Christmas Parade, Mistletoe Market
Dec 3 – SoKY Ice Rink and Reindeer Farm special themed ice sculpting days
Downtown BGKY Lights Up – Friday, Dec 1; 5-8pm at Fountain & Circus Squares, SKyPAC, and SoKY Ice Rink; the weeklong holiday window decorating contest will be live November 25 thru December 2. Please let Telia know by November 17 if your business intends to participate in the contest – and do all the businesses participating want to throw a gift card into a prize package to then split between their staff for the holidays if they win? Telia will once again set up a Survey Monkey voting system and provide the participating businesses with a QR code and link to share on their socials and with customers onsite encouraging votes. *Barbara Stewart Interiors is participating and including a $50 gift card in the holiday window decorating prize.
Karen Foley brought a calendar of major events that impact Downtown now thru December, traffic impacts are to be expected from these. Bookmark the City's traffic impact map section here and Telia will also be sharing in GroupMe, on Downtown BGKY socials, and on City of BG socials. When reading this list, the Downtown Merchants asked for a digital version to not miss any details:
*Oct. 14: Downtown BGKY Harvest Festival **Traffic impact**
Oct. 21: BG Pride Festival at Circus Square + Bourbon & Brewfest at Ballpark
Oct. 26: Crocker Law Firm and D93 Rockin Trick or Treat at the BG Ballpark
Oct. 27: BGPD Trunk or Treat
*Oct. 28: Scare on the Square, Dracula by Fountain Square Players at the Capitol, SKyPAC show, & Bike Theme Movie at SOKY Marketplace **Traffic Impact**
*Oct. 31: Halloween **Traffic impact** for Pumpkin Alley and other neighborhood events
*Nov. 5: BG26.2 and Half Marathon **Traffic impact**
Nov. 8-10: Kentucky Travel Industry Association conference in BG (Telia)
*Nov. 10: WKU Homecoming Parade **Traffic impact with new route**
*Nov. 11: Veterans Day Parade **Traffic impact with new date**
Nov. 14-17: Kentucky Recreation & Parks Society conference in BG (Cameron)
Nov. 27-Dec. 2: Light Up BGKY featuring daily/nightly lighting events around the community
*Nov. 30: Light UP the Depot at Historic RailPark
*Dec. 1: Downtown Lights Up! **Traffic impact**
*Dec. 2: Christmas Parade **Traffic impact**
10. Riverfront Park master plan is online here – find it also on the home page of the City site, bgky.org, listed under Featured Links at Riverfront Master Planning; give feedback on the 2 concepts. Neighborhood & Community Services (NCS) Director Brent Childers was present, and gave more updates on this and a few details about the private Launch and Landing project led by Patrick Reynolds and Kelley Coleman.
11.Southern Queen and Moses properties –Brent Childers also reported on this, giving more details about the Shake Rag neighborhood meeting hosted by NCS a couple months ago. The community is calling for a gathering space like the area used to be, not certain types of businesses that don't really contribute to the neighborhood's livelihood. The RFP is live here on the Procurement Opportunities section of City site, open thru Nov 1;
12.TIF Board now has a parking committee because of the reports submitted over the past 3 months – including City, County, TIF, Hot Rods, SKyPAC, and restaurant tenant. Will have a meeting set next month to pursue a phased program, making exterior signage priority, moving inward for directional and wayfinding, and planning the Downtown branded government owned lots signage.
Next Duncan Hines Days group meeting is Thurs, October 19, 9:30am at NCS. Invite a DM rep to attend and add to calendar recurring monthly.
BG26.2 organizers are putting together special gifts for the 30 runners in their group that have done the race for the past 12 years as repeat participants. The route goes thru Downtown BGKY. If you have any discount coupons or special offers you'd like to share with these runners who have run our downtown streets often, please share with Lucy Eversman at Lucinda.lyon23@gmail.com by the November 4 main event.
Please come to the next meeting on Wednesday, November 8, 3-4pm, at East Main BG, 545 E Main Ave, Bowling Green, KY 42101. Parking is available at the Phoenix Theatre.