NEW Downtown BGKY resources now available online
NEW Downtown BGKY resources now available online
Published:

April 20, 2022

Category:

Downtown Development Division

Contact:

Telia Butler - 270-393-3617

Location:

Bowling Green, KY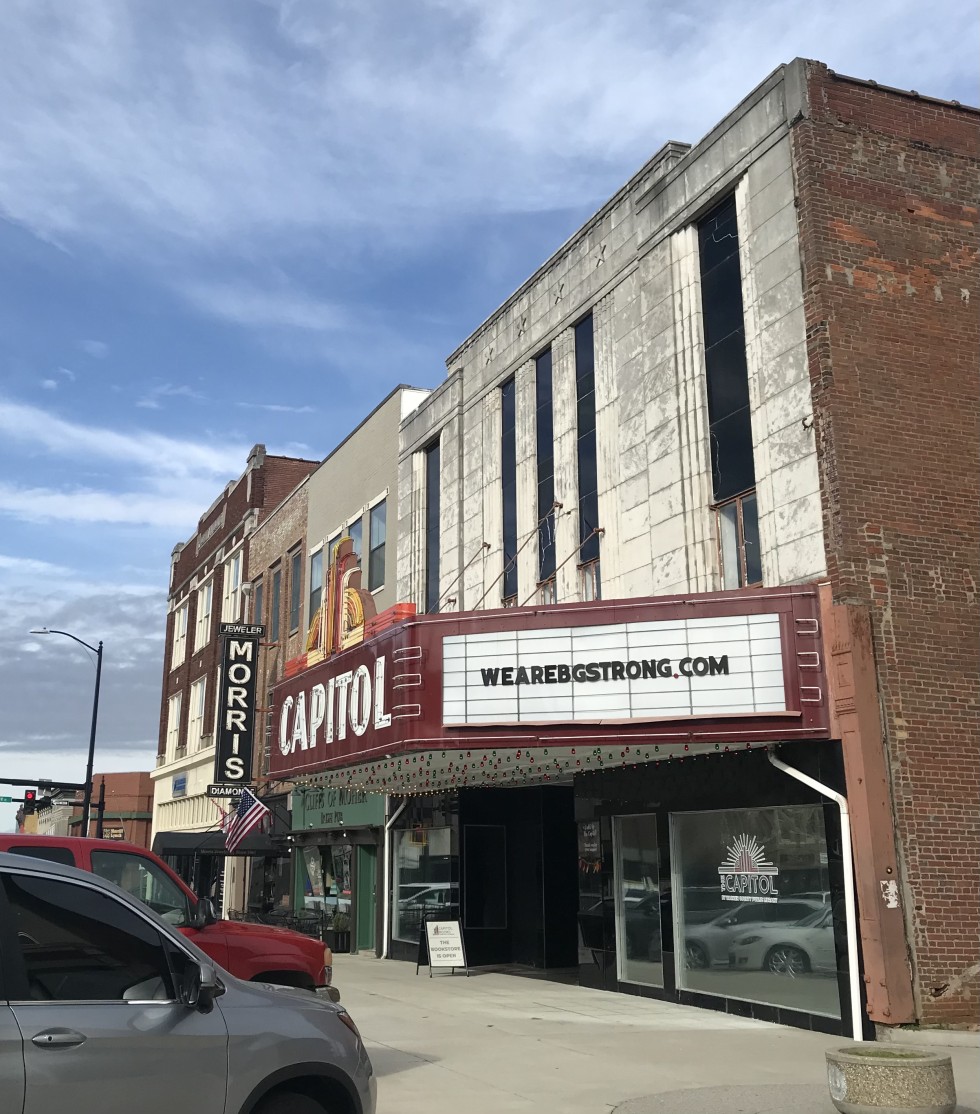 Downtown BGKY officially released two new free resources today: a Downtown BGKY public parking map and Fountain Square Shop & Dine guide.
For the first time in Bowling Green history, the City has released two new free resources: a Downtown BGKY Parking Map and a Fountain Square Shop & Dine guide. These resources are the first of many new Downtown BGKY projects being spearheaded by the City's all-new Downtown Development Division and can be found on the bgky.org/downtown website.
On December 7, 2021, City Commission appointed Bowling Green native Telia Butler to the brand new Downtown Development Coordinator position in the Neighborhood & Community Services division. Her background fit the objectives of the role, as she has been part of the tourism and hospitality, communications and marketing, and journalism and storytelling local communities for over a decade. The ultimate goal for the role is destination-building. Because of the December tornadoes and more pressing responsibilities inherited within the Neighborhood & Community Services division, she was not able to fully take on the position's direction until mid-February.
The Downtown Development Coordinator's goal is to creatively build Downtown into the best destination it can be, for locals and visitors alike. Better connecting internal Downtown BGKY area stakeholders, while also better connecting the rest of Bowling Green and the surrounding region to Downtown BGKY amenities is also one of the Downtown Development objectives. Downtown BGKY is considered to be positioned from the bottom of WKU's Hill to the Riverfront at Barren River. The Downtown BGKY brand is still in the development phase, but will be published soon.
Public education about Downtown amenities and events is one of Telia's top priorities in this new position. These two new resources were immediately researched and developed.
First, parking in Downtown BGKY has always been a complaint. Did you know there are over 1,200 public parking spots within just a few blocks of one another? The Downtown BGKY Parking Map is designed to evolve as the City grows, lives online, and is available in print for any Downtown BGKY or Bowling Green business that would like hard copies. Businesses and venues are encouraged to share the map's link or hard copies with staff, clients, and customers--teaching them new ways to approach Downtown BGKY parking.
The Downtown BGKY Map showcases free public parking lots/structures, free street parking, and free private lots that are only available after 5pm on weekdays and on weekends. Bowling Green is a big small town, and as it grows, educating others about parking opportunities that are just a couple blocks away from a destination will be a huge resource.
Second, the Fountain Square Shop & Dine guide was also released today. The National Corvette Museum, which brings hundreds of thousands of visitors and millions of tourism dollars to Bowling Green annually, requested a simple guide to provide its guests for the Fountain Square area that included places to eat, hang out, and shop.
The Fountain Square Shop & Dine guide can easily be updated with new businesses as the City grows, and the guide is now being made available to all online--with targeted connections at area attractions, hotels, convention and event spaces, and will be helpful internally to businesses within the Downtown BGKY area. Again, all are encouraged to share with staff, clients, customers, friends, family, or anyone else!
Both of these resources will also be excellent for relocation information as the City grows, and are being shared with the BG Area Convention & Visitors Bureau, BG Area Chamber of Commerce, South Central Workforce Development Board, and Realtors Association of Southern Kentucky.
Please reach out to Telia Butler if you'd like more information on either of these resources, or have any other Downtown Development comments or questions: telia.butler@bgky.org.