Tornado Response
Published:

January 4, 2022

Category:

General

Contact:

Karen Foley - 270-393-4116

Location:

Bowling Green, KY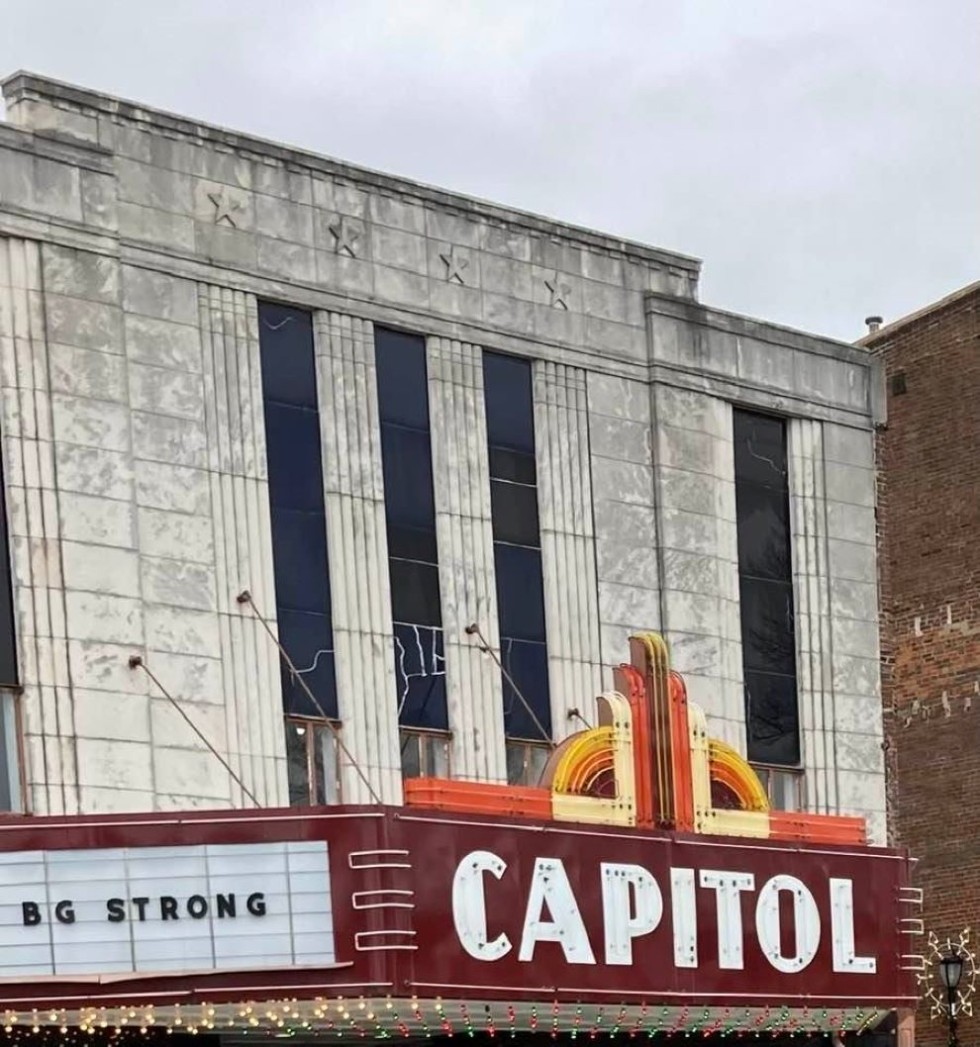 Bowling Green/Warren County sustained severe damage and loss of life from the Dec. 11 tornadoes. IF YOU HAD STORM DAMAGE OR LOSS of any kind, YOU MUST REGISTER BY FEB. 11. For the latest, visit www.wearebgstrong.com or follow our social media. Last Updated - 6:30 p.m. 01/04/2022 DAY #25
If You Have Been Impacted by Damage (Resident or Business), Loss of Income, or Affected by the Dec 11 Tornadoes in ANY WAY: THIS IS TIME SENSITIVE. YOU MUST REGISTER BY FEB.11
REGISTER WITH FEMA online at DisasterAssistance.gov or by calling 1-800-621-FEMA (3362) or TTY 1-800-462-7585 (for deaf or hard-of-hearing Kentuckians); The toll-free telephone numbers will operate from 7 a.m. to 10 p.m. (local time) seven days a week until further notice. The Deadline to register is February 11.
You can also register in person with FEMA at the Disaster Resource Center located at the old Sears building in Greenwood Mall, 2625 Scottsville Road.

Regular hours: 8 am to 6 pm

There is a wide range of services and resources that may be helpful to you and your situation. BETTER TO REGISTER AND NOT NEED TO USE THE HELP than to find out later that you need the assistance but can't get it because you failed to register.
If You Receive a Denial Letter from FEMA:
Please read your letter/email very closely. There could be additional information needed and/or you may need to consult with insurance and contractors to determine what, if any gap, exists between what insurance will pay and your actual loss. Keep receipts, estimates, and make sure you visit the FEMA Disaster Recovery Center at 2625 Scottsville Road in person to talk with an associate and other agencies co-located there that can assist you through the process and with additional resources.
IF YOU WERE DISPLACED BY THE STORM
Your family MIGHT be eligible to receive a $1500 VISA from the American Red Cross. Visit the Disaster Resource Center in the old Sears building in Greenwood Mall, 2625 Scottsville Road to register or call 1-800-RED-CROS and follow the prompts for "Kentucky Tornadoes"
IF YOU LOST WAGES BECAUSE OF THE STORM (due to temporary closures, layoffs, or no paid time off to deal with disaster):
Visit the Disaster Unemployment Assistance table co-located with FEMA and other Agencies at the Greenwood Mall. They will be open Jan 4-6, 2022, 8 am to 5 pm.
2-1-1 is prepared to direct you to other resources in our whole 10 county region, including food, clothing, mental health, etc.
If You Need Need Mental Health or Case Management Resources
Call LifeSkills Crisis Hotline at 1-800-223-8913. LifeSkills is also on site with FEMA at our Disaster Resource Center at 2625 Scottsville Road (formerly Sears building in Greenwood Mall).
If You Need Help With Damage or Debris
Go to www.wearebgstrong.com and go to the Resources Tab. You can complete a request form for volunteer help and even upload a photo for reference: https://www.wearebgstrong.com/bg-tornado-relief/ Volunteer crews are still assisting people with all kinds of disaster-related tasks, including moving sorted debris closer to the curb for collection.
All debris should be placed on curbside and separated into piles of:

Appliances & White Goods

(Air Conditioners, Dishwashers, Freezers, Refrigerators, Stoves, Washers, Dryers, and Water Heaters)

Vegetative Debris

(Leaves not in bags, Logs, Plants, Tree Branches)

Construction & Demolition Debris

(Building materials, Carpet, Drywall, Furniture, Lumber, Mattresses, Plumbing)

Normal Household Trash

should be bagged and trashed following normal garbage removal protocols. Bagged trash cannot be picked up with disaster debris.

**IF YOU GET STORM DEBRIS TO THE CURB AS DESCRIBED, OUR CONTRACTOR WILL TAKE IT FROM THERE**
If You Are Out of Power:
BGMU and WRECC report that almost all service connections that can be made have already been made. Additional needed connections may be because an electrician needs to be contacted to make a repair, a temporary service pole placed, or new permits/accounts established. It is possible that cable and other utilities may still be in the process of being restored.
If you Need Transportation:
GO bg Transit has expanded services specifically for tornado survivors needing transportation to the Disaster Recovery Center at the Greenwood Mall and to other critical appointments. Please call (270) 782-3163 if you are waiting for bus service or to access this expanded service.
If You Want to Help (Volunteer Efforts):
Cleanup volunteers with tools and equipment are staging daily at the BGStrong Disaster Resource Center (co-located with FEMA) in the old Sears at Greenwood Mall. Those volunteers will again stage daily from 8-10:30 am and Noon-2:30 pm and be provided with locations to help. Call 270-393-4116 or email: tornado@bgky.org if you'd like to schedule a group to volunteer in a neighborhood.
Volunteers who can help unload, sort, and stock donations at the BGStrong Center can sign up for a time slot here:
https://www.signupgenius.com/go/70a0e49aea92aa02-sorting
data entry, interviewer/shop assistants: https://www.signupgenius.com/go/70a0e49aea92aa02-intake
Other opportunities to volunteer at the BGStrong Center will be posted at www.wearebgstrong.com or with United Way of Southern KY (2-1-1)
If You Want to Give:
Monetary Donations Are Very Needed:
Independence Bank: WCPS Synergy Relief Fund
www.uwsk.org: Tornado Crisis & Recovery Fund (ALL Money Remains Local)
Text GIVE to 502-230-9464 BG Tornado Donations for RefugeBG (help to BG and WC refugee/immigrant families impacted)
Stuffthebusky.com/donate Stuff the Bus Foundation
Kyshine.com at WKU Research & Development Center
In Kind Donations:
Our community is overwhelmed with the generosity here, across Kentucky and even the nation. For this reason, we are only accepting in kind donations by appointment only, and not all items are needed. Please email: tornado@bgky.org to be connected with a Donations Warehouse Specialist.
GIFT CARDS, especially those for groceries and stores that offer a wide variety of household goods are MOST NEEDED. These can be delivered directly to the BGStrong Disaster Resource Center. M-F 8 am-4 pm.
Important for Cleanup
Debris Haul Off: The City and County have signed a joint agreement for residential pickup of debris. Commercial and industrial properties are responsible for their own haul off. On the residential debris, it needs to be separated into vegetative and structural and be in the right of way at the curb. Any hazardous material will be the responsibility of the property owner. The contract companies will make several sweeps of the residential areas over the next 30-45 days. They WILL ONLY remove debris in the right of way so if on the first sweep there is debris remaining, it will need to be moved to the right of way for the second sweep. If a residential property owner needs help moving debris into the right of way, they can request help at the www.wearebgstrong.com website here: https://www.wearebgstrong.com/bg-tornado-relief/
IF YOU HAVE STORM DEBRIS SORTED AND READY TO BE PICKED UP NOW, IT IS NOT NECESSARY TO CALL TO REQUEST PICKUP BUT IF YOU HAVE A CONCERN OR QUESTION ABOUT THIS SERVICE YOU CAN CALL: 270-296-1383
**IF YOU GET IT TO THE CURB, OUR CONTRACTOR WILL TAKE IT FROM THERE**
IMPORTANT FOR REPAIRS:
Be sure to use ONLY contractors licensed by our local Contractors Licensing Board Licensed contractors are required to be insured and the Contractors Licensing Board can help mitigate any issues that you may have with quality, standards, etc. Following a disaster, unscrupulous or fraudulent people will seek to take advantage of the situation. All licensed contractors receive an official certificate on yellow paper, with a unique license and contractor numbers. To verify their information, search their database at https://www.bgky.org/contractorslicensing or call 270-781-3135. If a number can't be verified, it could be invalid. For more information, email holly.warren@bgky.org
Safety
Assume power lines are energized. As utility workers work to restore power and lines are replaced, you may not realize lines are active. Any line, guide wire or pole that is entangled with debris of any kind needs to be handled by a utility worker.
12.11.2021 - 3:30 pm:
Governor Andy Beshear held a Press Conference at the Bowling Green Police Department. Here is what we know so far.
A Presidential Declaration of Federal Emergency was signed today for Kentucky.
More than 500 homes and over 100 businesses in Warren County have sustained significant damage or are completely destroyed.
State Park systems are going to be opening up facilities for those who are in need of shelter.
In Bowling Green, if you are in need of shelter going into the night, you are asked to go to South Warren High School. There is transportation available from Jennings Creek Elementary School to South Warren, as well as multi-lingual interpreters.
The Governor recommended three things:

If you are in a community that has not been hit, please stay home. Emergency road crews need to have access to clear debris and power lines.
Please Give Blood.
The state has created a Western Kentucky Tornado Relief fund to donate to those impacted across the.Commonwealth. Visit: www.teamwkyrelieffund.ky.gov for more information.
Please follow our social channels on Facebook and Twitter for more updates. The City will provide updates as soon as possible.
12.11.21 - 1:04 pm:
Warren County Public Works reports that the following roads in Warren County have been cleared of debris and are currently passable EXCEPT Dixie Highway remains impassable due to high water:
Tuckertown Road
Upper Dixie Highway (IMPASSABLE due to high water)
Oakland Road
RH Martin Road
Bristow Road
Old Friendship Church Road
McGinnis Road
DF Petty Road
Memphis Junction Road
Old Tram Road
Fuqua Road
Van Meter Road
Williams Simmons Road
Iron Bridge Road
Other state highways and/or City streets may still be obstructed with debris or by repair and/or search operations. Please DO NOT travel in Bowling Green or Warren County into damaged areas while crews remain at work in these areas.
###
12.11.21 - 9:45am:
To report the following in Bowling Green and Warren County ONLY, please call 270-393-4116:
Missing persons
Gas leaks
Serious injuries
For all other emergencies, continue to dial 9-1-1. To report non-emergencies, call 270-393-4000. To report downed power lines that are not putting off sparks or fire,
BGMU: Report a Problem - BGMU
WRECC: Reporting An Outage | WRECC
**IF YOU WISH TO VOLUNTEER, please report to South Warren Middle/High School and register with the South Central KY Chapter of the American Red Cross. They will be coordinating any volunteer or supply efforts.
Many streets and roadways remain impassable due to debris, including fallen limbs and downed power lines. Please do not travel in Bowling Green unless it is absolutely necessary.
First responders and other emergency personnel are working multiple locations, and utility and public works crews are working to clear access for search and rescue efforts and to restore power.
12.11.21 - 8:00am:
This morning, 12/11/2021 the community of Bowling Green was impacted with strong storms and tornados. Many residential and commercial buildings have been severely damaged or destroyed. Many roads are impassable including: Broadway at US 31W Bypass, Springcreek, Springhill, industrial area of the Transpark and Russellville Road.
First responders are conducting searches of these areas to determine the extent of damage and assist with search and rescue. At this time, we have several collapsed buildings, multiple gas leaks, and downed power lines. We are asking you please remain indoors unless absolutely necessary. To report missing persons, gas leaks, lines down, and severe injuries please call (270) 393-4116. For other emergencies, call 9-1-1 or call 270-393-4000 for non-emergencies.