Veteran's Holiday Wreath Ceremony
Veteran's Holiday Wreath Ceremony
Published:

December 13, 2019

Category:

Parks & Recreation: Cemeteries

Contact:

Cathy Maroney - 270-393-3607

Location:

Bowling Green, KY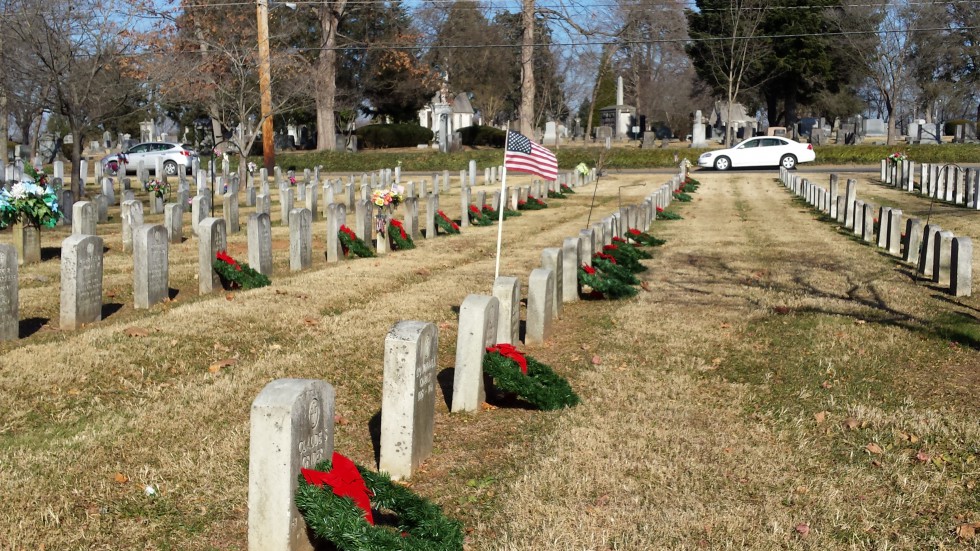 Fairview Cemetery Staff & Greenwood High School students are hosting a Veteran's Holiday Wreath Ceremony, December 14 at 9 am. Holiday Wreaths will be placed in the Davis Hoffman Sections of the cemetery to remember fallen heroes and honor all Veterans and their families. Everyone is welcome!
VETERAN'S HOLIDAY WREATH CEREMONY
Mark your calendars now! We wish to remember our fallen heroes, honor those who serve and teach our children about the sacrifices made by veterans and their families to preserve our freedoms. Greenwood High School ACTION Team and JROTC will be placing wreaths at Fairview Cemetery in the Davis Hoffman Veterans Section and invite the public to come and share in the new tradition of the Holiday spirit. If you would like to make a monetary contribution to the project, please stop by the Fairview Cemetery. Checks can be made payable to City of Bowling Green. For more information, please contact 270-393-3607.
Date: December 14
Time: 9:00 am
Location: Davis Hoffman Veterans Section of Fairview Cemetery, 1209 Fairview Avenue