2019 Reception for New Americans
2019 Reception for New Americans
Published:

July 16, 2019

Category:

General

Contact:

Leyda Becker - 270-393-3766

Location:

Sloan Convention Center, 1021 Wilkinson Trace, Bowling Green, KY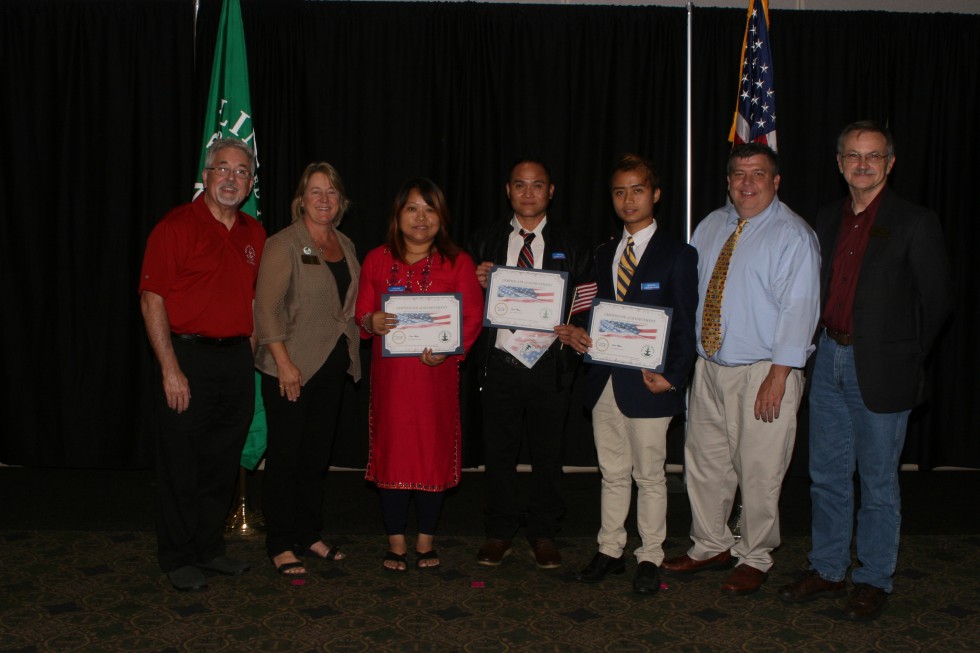 The City of Bowling Green is hosting a reception on Tuesday, September 10, 2019 at 6:00 p.m. to recognize those individuals who have become naturalized US Citizens within the last year (Sept. 2018 - Sept. 2019).
This is the 5th annual recognition hosted by the City of Bowling Green. Each new citizen will be recognized individually by Bowling Green's Mayor and City Commissioners. Family and friends are welcome to attend and light refreshments.
If you would like to be recognized please contact Leyda Becker at 270-3939-3766 or leyda.becker@bgky.org by Monday, September 2nd to be included in this year's reception.