Last session of Academy to focus on Volunteerism
Last session of Academy to focus on Volunteerism
Published:

June 19, 2019

Category:

General

Contact:

Leyda Becker - 270-393-3766

Location:

Bowling Green, KY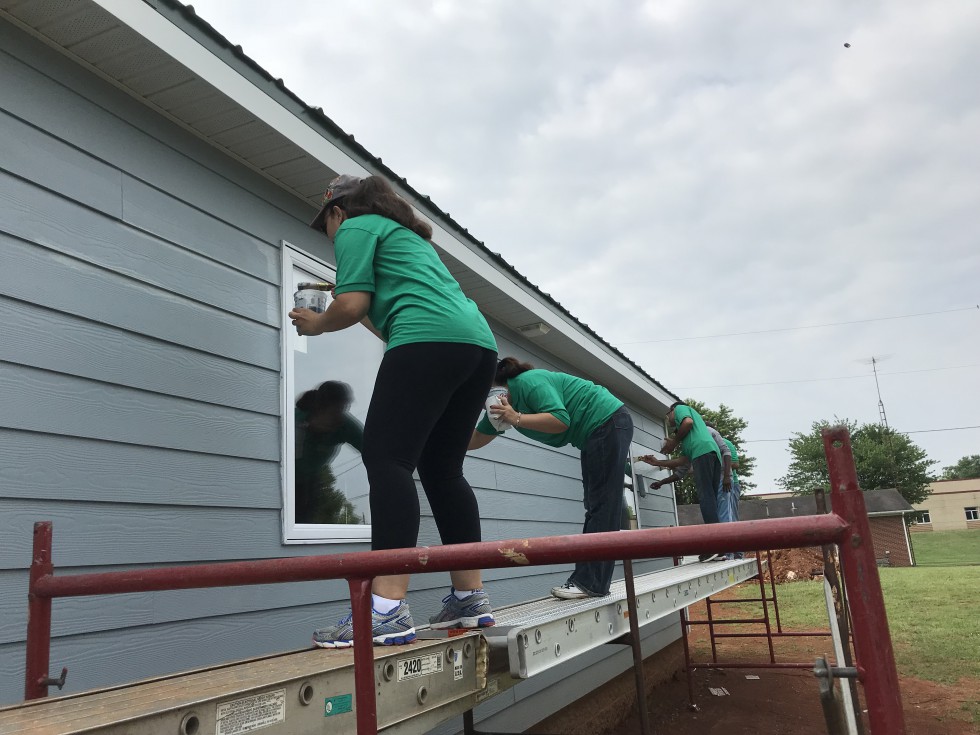 Participants of the Academy for New Americans will wrap up program on Thursday morning, June 20th beginning at 8:15am volunteering on a community service project for BG/WC Habitat for Humanity homes at 1133 Regis O'Connor Blvd.
Participants will gather for lunch back at Neighborhood and Community Services, 707 East Main Ave., for a presentation on Volunteerism, Civic and Community Engagement presented by Leah Ashwill, Director of the WKU Center for Citizenship and Social Justice. "This is an excellent way to conclude our 5-month long Academy," adds Leyda Becker, International Communities Liaison with the City of Bowling Green. "Participants get to put into action all of the leadership skills they have been learning throughout the program and at the same time give back to the community that has so willingly embraced them."
As a final celebration, the City of Bowling Green will host a graduation ceremony on Friday, June 21st at 12:00pm at the Sloan Convention Center, where participants will be recognized by City officials. Participants had to commit to attending at least four of the five sessions hosted, which began in February and met once a month through June.
The Academy for New Americans was developed by the City of Bowling Green as a leadership training program to empower New Americans to understand and participate in City Government. Its purpose is to provide the tools necessary to successfully navigate City services, community information and resources in order for participants to become key stakeholders in assisting their respective ethnic communities and neighborhoods.
The success of the City's Academy for New Americans has created a ripple effect statewide and across the nation. The Kentucky League of Cities (KLC) selected the City of Bowling Green as a 2017 Enterprise Cities Award recipient for its Academy for New Americans. The Enterprise Cities Award recognizes outstanding projects and programs in Kentucky cities. The awards celebrate cities and allow KLC member cities of all sizes to be inspired by, learn from and replicate successes happening in other Kentucky communities. The Enterprise Cities Award program is sponsored by Collins & Company, Inc. The sponsor provides $1,000 for each winning program to help continue its success. In addition, municipal offices throughout the United States contact the City of Bowling Green for advisement and support in launching similar initiatives in other cities.
For more information contact Leyda Becker at 270-393-3766, email at leyda.becker@bgky.org or visit: http://www.bgky.org/new-americans