The City of Bowling Green wins the Gateways for Growth Challenge
The City of Bowling Green wins the Gateways for Growth Challenge
Published:

January 9, 2019

Category:

General

Contact:

Leyda Becker - (270) 393-3766

Location:

Bowling Green, KY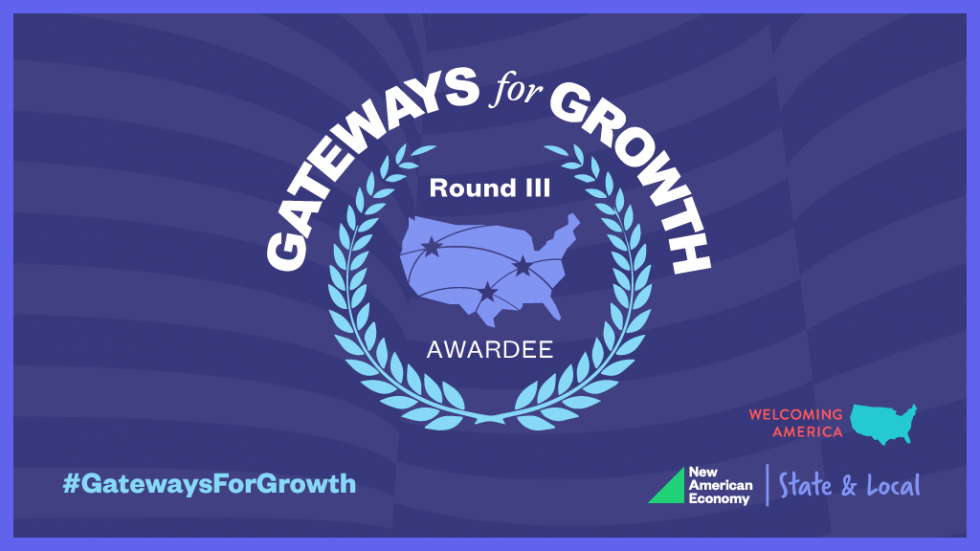 In the third round, a cohort of 13 joins 41 communities in a commitment to integrate new Americans and create opportunities for all
Bowling Green, KY — New American Economy (NAE) and Welcoming America have selected the City of Bowling Green to receive a Gateways for Growth award in the third year of the initiative. Launched in December 2015, the Gateways for Growth Challenge is a competitive opportunity for local communities to receive tailored research, direct technical assistance, and matching grants from New American Economy and Welcoming America to develop concrete strategies to integrate new Americans, foster economic growth, and promote inclusion for all residents. This year's awardees, alongside Bowling Green include:
Cedar Rapids, Iowa
Charlotte, North Carolina
Flint, Michigan
Grand Rapids, Michigan
Lexington, Kentucky
Lowell, Massachusetts
Memphis, Tennessee
Northern Kentucky
Roanoke, Virginia
San Antonio, Texas
Toledo-Lucas County, Ohio
Wayne County, Michigan
The new Gateways for Growth cohort demonstrate a commitment to develop concrete strategies that ensure all residents have access to the tools and support they need to succeed and contribute to their communities, and to highlight the contributions New Americans are already making locally. As of 2017, approximately 11,274 new Americans lived in, Bowling Green/Warren County according to US Census Bureau data.
The City of Bowling Green was awarded the Gateways for Growth Challenge in 2017 and received a customized quantitative research report from NAE on the demographic and economic contributions of new Americans in Bowling Green/Warren County. The report was released at a joint press conference hosted by the Bowling Green Area Chamber of Commerce on June 5, 2018.
The 2019 Gateways for Growth award will focus on on-the-ground technical assistance from NAE and Welcoming America to help communities draft, execute, and communicate a multi-sector integration strategy aimed at new Americans; and planning grants from NAE and Welcoming America that local partners have committed to. Gateways for Growth (G4G) also serves as a network in which local communities can learn from each other and share best practices.
"Welcoming America is delighted to be working with a growing number of local leaders like these that are fueling a movement of inclusion, recognizing that communities are more cohesive and more prosperous when everyone who lives there feels like they belong. G4G is an important opportunity for local governments, business, and civil society to come together to develop the plans, programs, and policies to promote a welcoming home for all," said Rachel Peric, Executive Director of Welcoming America.
"This award represents a unique opportunity to leverage our city's assets to formulate strategies that foster our city's economic development, added Jeff Meisel, City Manager with the City of Bowling Green.
For additional information contact the City's International Communities Liaison, Leyda Becker at leyda.becker@bgky.org or at 270-393-3766.