2016 Good Neighbor Resolutions
2016 Good Neighbor Resolutions
Published:

December 31, 2015

Category:

Neighborhood & Community Services

Contact:

Karen Foley - (270) 393-3674

Location:

Bowling Green, KY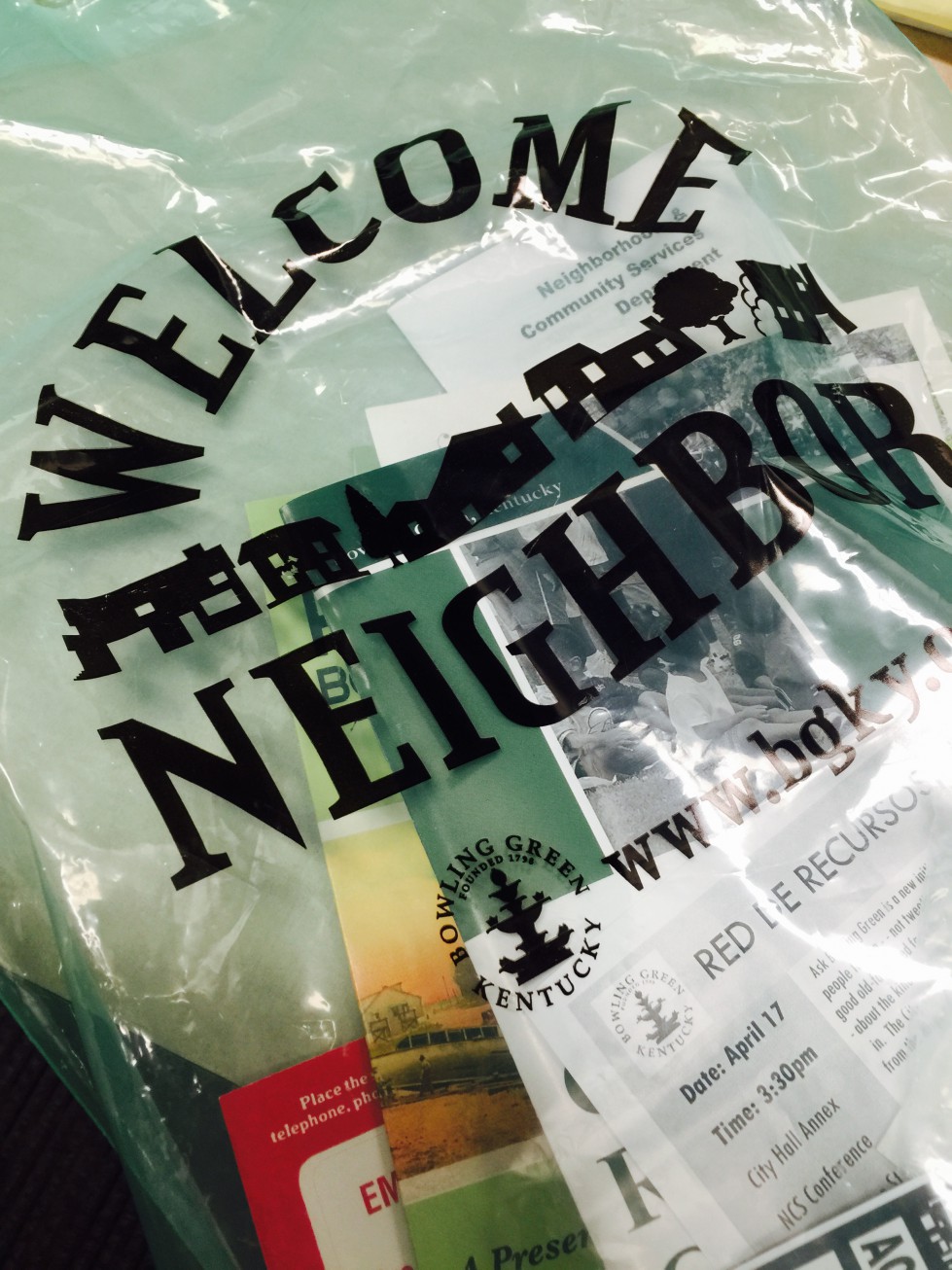 Planning your New Year's Resolutions? Why not include ways to know your neighbors and build community? Here's ten #2016GoodNeighborResolutions to consider, in no particular order of importance, of course!
Ten Resolutions for "Good Neighboring" in the New Year
1. Report burned out street lights when you see them:http://www.bgmu.com/contact_problems … or http://www.wrecc.com/contact-us/

2. Make a point to check in regularly on a senior in your neighborhood.

3. Knowing your next door or nearby neighbors has benefits. Check out this article for great tips on meeting them: http://www.artofmanliness.com/2013/11/13/how-to-be-a-good-neighbor-9-old-fashioned-tips-for-getting-to-know-the-folks-next-door/ …



4. Use tight lids on trash cans and prepare recyclables to prevent litter, #keepitcleanBG.

5. Pet litter is not welcome on neighbors' yards, public streets, parks or sidewalks. Pick up after your pet.

6. Adopt a neighborhood street, highway or Greenway. You may call 270-393-3363 for a City Street.

7. Make a great first impression on a new neighbor! Break the ice with a welcome bag from Neighborhood & Community Services and maybe add your own treat to it. Call 270-393-3674 or email karen.foley@bgky.org to learn more.

8. Drive the speed limit: unless otherwise posted, the limit is 25 mph on all neighborhood streets.

9. Practice bike/pedestrian safety in the neighborhood: bike right, walk left. While you're at it, to help recover your bike in case of a theft, register it here:https://www.bgky.org/police/bicycle-registry

10. Start planning a landscaping or curb appeal project for the spring. Don't forget to take "before" pictures!

What are your ideas? Share them with us on Twitter: be sure to tag @CityofBGKY and use the hashtag: #2016GoodNeighborResolutions.