Riverfront Park Community Workshop Set for Sept. 20
Riverfront Park Community Workshop Set for Sept. 20
Published:

September 8, 2023

Category:

General

Contact:

Brent Childers - 270-393-3658

Location:

Bowling Green, KY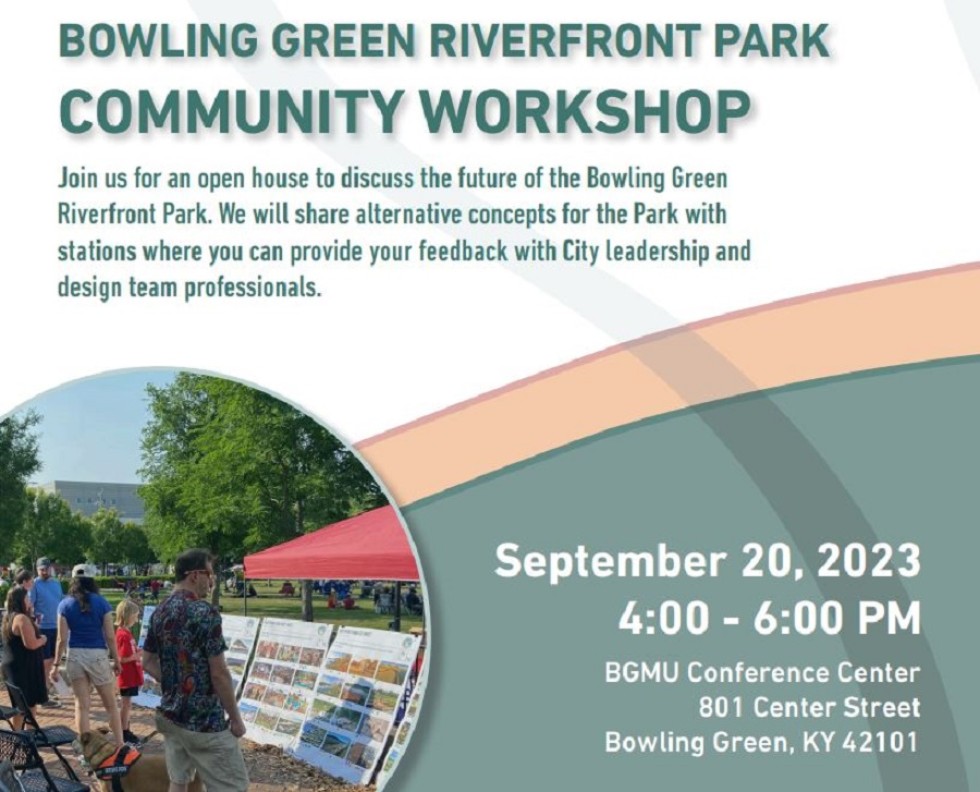 As part of its Bowling Green Riverfront Park planning, the City will host a community workshop on Wednesday, Sept. 20 at BGMU Conference Center from 4-6 p.m.
Join us for an open house to discuss the future of the Bowling Green Riverfront Park. We will share alternative concepts for the Park with stations where you can provide your feedback with City leadership and design team professionals.
This community workshop will be held at the BGMU Conference Center at 801 Center Street on Wednesday, Sept. 20 from 4:00-6:00 p.m. Attendees can drop by any time during this time period.
There will also be continuing opportunities to provide feedback via the Riverfront Park Master Plan website on the City's website at www.bgky.org or link directly here: https://mksk.mysocialpinpoint.com/bowling-green-riverfront-park
For more information about this event, email riverfront@bgky.org or call 270-393-3658.
###