April 2023 Downtown Meet Up Minutes
April 2023 Downtown Meet Up Minutes
Published:

April 14, 2023

Category:

Downtown Development Division

Contact:

Telia Butler - 270-393-3617

Location:

Bowling Green, KY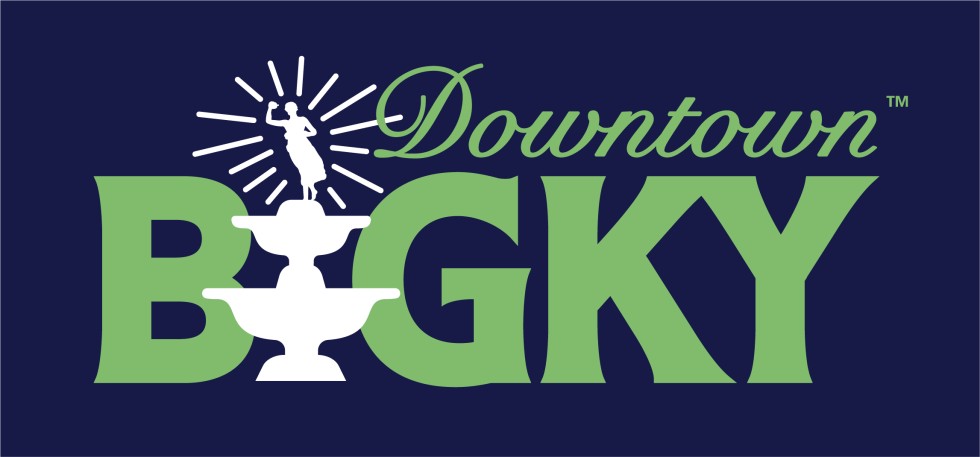 The April 2023 Downtown Meet Up was hosted by the Historic RailPark & Train Museum on Wednesday, April 12 at 3pm. Here are the Minutes with news from that discussion.
Attendees had the choice to hitch a ride on the Trolley at 2:45 pm from Fountain Square and ride to the RailPark, or meet directly at the RailPark. Thanks to the RailPark staff for this opportunity and for hosting us this month. Executive Director Jamie Johnson (director@historicrailpark.com) spoke about the RailPark's offerings and programs—we encourage you to take a RailPark tour, take the Historic City BG Trolley tour, and visit the museum because you are the Downtown ambassadors who can refer visitors and guests to these other Downtown and BG experiences. For the first time in 30 years, the RailPark intends to Light up the Depot for Christmas season this year, with its annual fundraising campaign soliciting dollars to repair old outdoor lamp lights and truly light up the Depot building and railcars with a magnificent lights display for the holiday season. The Light Up the Depot event is planned for Thursday, November 30, the day before Downtown Lights Up. This new addition to the downtown scene as another holiday season amenity will be great for Bowling Green and add another opportunity for downtown visitors.
1. New website is finally live - www.bgkydowntown.org - all public-facing businesses offering Eat & Drink, Shopping, Entertainment, and Overnight Stays are featured. Plus Events, News, and a Blog. Please check your location listing and submit events thru the Event Submission button – it takes less than 5 minutes to submit; blog content ideas and schedule coming soon; we have a marketing strategy to get eyes and drive site traffic. ALL the resources—parking map, food truck FAQs, Fountain Square Shop & Dine Guide, etc. live on the Resources section of this new site!
2. Great media mentions- Ky Road Trips article- Downtown BGKY, the heart of Bowling Green and Girl Camper Spring '23 magazine – the News section of the new website is where PR mentions we land lives.
3. Downtown leased public parking - Just because it's been done a certain way for leasing City spots, doesn't mean it's the ideal way. We're researching other destinations across the state and country that are similar to us in features and/or size. Franklin, TN, Paducah, Owensboro, Frankfort, and Oxford, MS so far. This is something every downtown faces in one way or another. Some have free parking, others have paid, some are mixed. There is no such thing as free parking in public spaces, as the free is maintained with tax dollars; someone is paying somehow for that parking privilege. While there's ample parking, there is "no place I want to park." Tourists expect to pay for parking in downtowns, so having so much free space here is a luxury. Cities with a mix of public parking near and far from the high trafficked areas usually have paid parking in the ideal locations (like Fountain Square for us).
We'll be working with Legal, Finance, Public Works, Parks, and PIO departments to develop the strategy for our Downtown leased parking in City-owned lots—with how to have it signed appropriately for communication and education, cleaned up/maintained, and have a unified conversation. We absolutely will have leasing available and make it open to those who expressed interest already for Paxton and State Street lots.
4. Check the downtown new site event calendar for major things happening soon—April 21-23 weekend is a big one with Tequila & Tacos at BG Ballpark and White Squirrel Arts Fest, plus events at Skypac and Capitol. Shopping Small is in Bloom girls shopping weekend is then too, with 10 stores around Downtown/BG participating—see Back Down South, Bizzi B Boutique, and Barbara Stewart Interiors social media for info. Food Truck Fridays are next to Tidball's with food trucks every Friday for lunch.
5. New downtown businesses –
-Harvest Bakery & Cafe at 729 Chestnut—they have a neat backstory with immigrants and refugee help. -Garcia's Bar & Grill is still set for May in Stadium Park Plaza at 360 E 8th.
-Ramen Bar opened Bamboo Club with boba tea for lunch on the street level floor of 927 College.
-The Copper Bar is the former Office at 912 State St.; should open by the end of this month and plans to join Fountain Row.
-The 1907 Social at Gerard's is hiring cocktail bartenders and staff, it's the space above the restaurant at 935 College St.
-Danny's Pasta Company & Focacciaria – pizza by the slice, pasta by the pound, espresso; open this week at 835 College St.
6. Leadership BG Media & Arts Day went great on March 15 and we highlighted Skypac and Arts of SKy, Fountain Square Players, Capitol and WCPL, Mellow Mushroom, Downing Museum/Baker Arboretum, and local media and creative agencies via dual panels. Telia was a co-chair for this day, along with Rob Hankins from Arts of SKy, Magen Siegrist from Farmers Bank & Trust, India Unseld from Guarantee Pest Control, and Nick Kitchens from Gerald Printing.
7. Academy for New Americans set for April 20 – partnership with International Community Liaison, a free City program that highlights services and community amenities to bring awareness to international communities. We will highlight BG Hot Rods and special events, Soky Marketplace/Community Kitchen, Arts of SKy programming, Capitol and WCPL programming, Trolley and RailPark offerings.
8. Duncan Hines Days - June 5-11 - Restaurant Week online form, please sign up! You get a window cling with the QR code showing all local restaurants, bars, and food trucks participating. Did you know you can get up to $8,000 reimbursed from Ky Proud annually if you use local producers and use Ky Proud in marketing?! Tyson Foods wants to donate bacon to any restaurant and food truck during the week to use for their menu items and be promoted as a new local partner.
Major City/County hosted events schedule:
June 8 – all Downtown: Vintage Car Show on Fountain Square>>Uncle Duncan's Walk n Wheels Parade around downtown>>Community Ice Cream Social at Soky Marketplace….BG Hot Rods home game happening that night too
June 10 – Duncan Hines Duck Paddle from Riverfront Park to Boatlanding Park with a Block Party ending, Eats & Beats Music Fest at Circus Square Park, A Tribute to Dolly Parton at Capitol , BG Hot Dogs (Rods) game with guest Joey Chestnut
Maps showing parking/traffic impact and activities will be available for both dates, a month in advance (by May 10 Downtown Meet Up), with conversations from all venues and agencies at the local and state level participating; designed based on accessibility to downtown biz during their highest biz hours; also providing handicap accessibility is paramount and partners like TIF/Sky Property Management and Chamber are helpful.
There are many other events being hosted by community partners and attractions—please visit the full event roadmap here: https://duncanhinesdays.com/events/
9. Fountain Row- Ramen Bar/Bamboo Club have joined. White Squirrel Brewery is looking into doing what Gasper did to pour and serve using the microbrewery and Sunday licenses, as we don't have enough commercial biz at the brewery location to expand the Fountain Row boundaries yet. Alley Pub intends to rejoin. Landon's Sugar Shack joining is on hold. Businesses along the Chestnut Street corridor from 6th to 11th Street can join, even if they're on the other side of Chestnut Street—when drawing the boundaries, the geo coordinates used purposely extended across Chestnut to the edge of the sidewalk because there are buildings used for restaurants on that corridor. We didn't want to launch an entertainment district that didn't permit restaurants looking across the street to participate.
Thai Thai and Oriental Steakhouse were not interested in participating at the time, and the current Landon's Sugar Shack space was vacant. If current or future businesses here consider joining, we will address the signage on Chestnut to better reflect it. But, as it stands now, the official boundaries on the ordinance already permit this. To participate in Fountain Row, the owner/manager of an appropriately ABC licensed business must sign an agreement to abide by the rules, and must add the City as additional insured to its current insurance policy. The City signs agreements only with the licensed business owners/managers, not necessarily a property owner. If a potential new business has any questions about this, the business owner or manager should contact us directly.
10. If you'd like to be featured in any BG Trolley Tours Trivia, send questions and answers! Please take the RailPark tour and Trolley tour so you can have the experience and refer to visitors and locals.
11. Those Heart on Main Street grant application opportunities I mentioned earlier this year have not opened - pushed back to summer - will keep you updated. If you want to subscribe to their news to get updated yourself, it's free. They also offer free professional webinar trainings on various business topics. Susan Warnell from Meltdown Iced Cream said she's listened to a social media strategy webinar and plans on listening to their hiring practices for small businesses webinar too. We try to connect you with any resources out there we're aware of!
12. YES the vacant Oddfellows and old Gerard Hotel in Park Row have been sold! City code enforcement officers, historic preservation board rep and myself are meeting with the new owner and property manager soon. I don't have any news on the owner, but it's posted publicly that it's sold!
13. Don't forget: BGPD Law Enforcement Academy Graduation is April 13, 1:30pm at Capitol-you will see the class marching from BGPD headquarters to the theatre!
Brent Childers, Director of Neighborhood & Community Services attended. He updated the group about Kentucky House Bill 237, which passed thru the legislature and is already signed by the governor. We're waiting on news of an effective date before making a formal announcement. This bill was sponsored by our local Ky Representatives Michael Meredith and Kevin Jackson, based on requests we received from downtown retailers last year during the Fountain Row EDC development discussion.
HB 237 will allow patrons who have purchased a to-go Fountain Row drink from participating licensed businesses to then carry it into a non-licensed business. This would create opportunities for sip and strolls, sip and shops, allowing stores like Vette City Vintage to let customers carrying Fountain Row drinks into their business. But—all of this would be up to the discretion of individual business. A store would not be mandated to allow a customer with a drink in hand to enter. While we await for more clarification on this from Frankfort, please know that there will be some sort of agreement and process to confirm whether or not a non-ABC licensed business plans to allow patrons with drinks into their business. Our City Attorney will be working out those details and Telia will keep everyone updated.
Next Downtown Meet Up is May 10, 3-4pm at Neighborhood & Community Services first floor Community Room at 707 E Main Ave. We haven't met up there in over a year and figured it would be the best place to outline the plans for Duncan Hines Days events with the projector and screen.