March 2023 Downtown Meet Up Minutes
March 2023 Downtown Meet Up Minutes
Published:

March 13, 2023

Category:

Downtown Development Division

Contact:

Telia Butler - 270-393-3617

Location:

Bowling Green, KY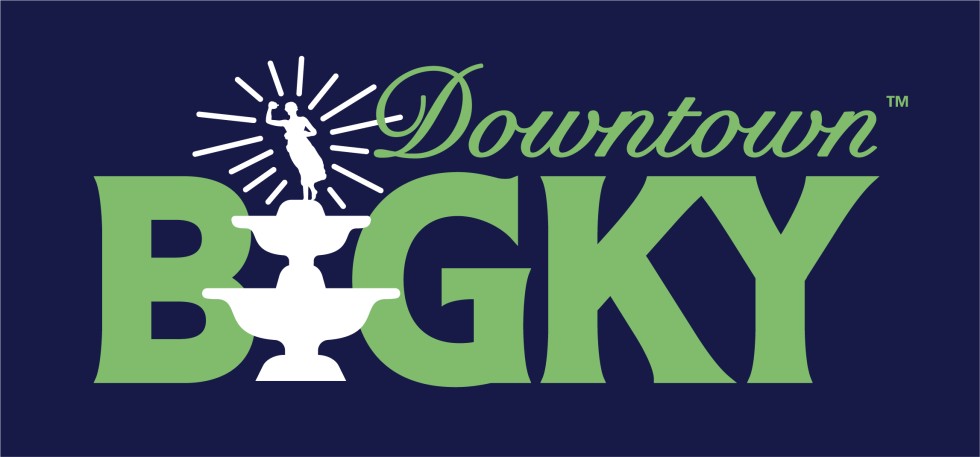 The March 2023 Downtown Meet Up was hosted by Ment CoWork on Wednesday, March 8 at 3pm. Here are the Minutes from that discussion.
Thanks to Ment CoWork's J.D. Haase and Samantha Haase for hosting us this month. If you want to know more, stick around after the meeting and ask Samantha Haase for send her an email at ewingfordproperties@gmail.com.
A message from the City's Downtown Development Coordinator Telia Butler, who hosts these meetings: These meetings are not mandatory for the Downtown Development division to host. They are a privilege and are downtown stakeholders' opportunity to have immediate access to City government. Since July 2022, these public conversations have been hosted monthly, with Minutes posted to the City website, City and Downtown social media, and sent to 300+ downtown stakeholders' e-mails each month. The format has been more conversational and casual until this point. Given the way the past couple of meetings have played out, the format is changing beginning today. There will be time at the end of the meeting for questions. Please respect everyone by arriving on time, bringing potential realistic solutions instead of the same repetitive complaints without any options, and do not abuse the privilege of these meetings. I am here to help you navigate the processes of City government and discuss potential new processes if there are better ideas for options. You are responsible for actively engaging with these efforts. At the end of these Minutes for the past several months, I've been providing a list of existing resources pertinent to Downtown. If you don't see something and you'd like to, please communicate that to me and let's discuss potential new items. I am unable to physically speak to every single stakeholder individually all the time, and I will not spoon-feed information directly to every single one of you. Given the resources provided in these meetings and posted publicly, it is your responsibility to keep up or ask any questions that have not already been answered. We are all busy. That is not an excuse to not pay attention. While Fountain Square is the heartbeat of the city and vital to downtown, it cannot take all the attention. Downtown is more than the Fountain Square neighborhood and I must give time and effort toward other Downtown components as well. Thank you all for understanding and I will now continue with the meeting to respect everyone's time.
Guests featured this month: WKU Alumni and Philanthropy office, Dr. Anthony McAdoo and Zach Marcum. Homecoming is November 11 this year due to Conference USA's television contracts and having October games on weekdays instead of weekends. November 11 is Veterans Day, but the Veterans Day parade is November 4. Homecoming parade is November 10. The City will be working with WKU to coordinate the post-parade pep rally at Fountain Square on November 10, so expect street closures and traffic impacts. The meeting attendees from downtown businesses were positive toward this news and open to more involvement in these Homecoming festivities, including potential window decorating and closing down Fountain Square for the pep rally November 10. How can the downtown merchants get more involved during homecoming week? Are there any WKU alums who run these businesses who would make good feature stories or social media mentions? Contact info is Anthony.mcadoo@wku.edu and Zach.Marcum@wku.edu.
Parking update from Telia only- met with City Manager, Brent Childers, Finance, Public Works, and City Attorney to discuss options for leasing City-owned downtown parking lots and lot signage updates. The City is OPEN to leasing spaces at the State Street (44 spaces remaining) and Paxton Lot (24 spaces remained)—as current leases stand, the lease is required to maintain/clean the spaces, the spaces will be marked reserved. The process for lease agreements and signs for public education are still being discussed. Give us another month to talk thru more of these options because it takes all of these departments, plus Parks & Rec landscaping to implement these changes. We have received lease requests for a total of 13 more spaces at the State Street lot from Morris Jewelry, Pipe & Cigar, and the DRA so far. The TIF Authority confirmed willingness to put free public parking on its new structure signage at its February board meeting. If the City receives complaints about a private parking lot, then the complaint will be taken to the private lot owner. Public Parking locations downtown have been added to Google Maps, find them when you search the app for downtown parking and they will populate as Red P's. Looking into how to add them to Apple Maps as well. Thanks to Vette City Vintage for that great idea!
Fountain Row is now operating daily, 11am-9pm. Ramen Bar and Landon's Sugar Shack are in the process of joining. Garcia's Bar & Grill is leasing the former 6-4-3 space to open its second BG location, plans to open in May and be part of Fountain Row as well. There were 357 public intoxication arrests in 2021 and 359 in 2022—the entertainment destination center launch did not impact these numbers whatsoever.
Sidewalk lease renewals have been sent to all who have existing leases. Ramen Bar is adding a lease. If a business has tables/chairs outside on the sidewalk and does not have a lease, I will be contacting them to set one up. If they do not set up the annual $1 sidewalk lease, they will be asked to remove the tables/chairs. City Attorney draws up the lease and it gets taken to City Commission for approval. Commission wants downtown businesses to expand their footprint and is enthusiastic about these.
Debriefing with City staff was held yesterday regarding Mardi Gras Madness event. There is a list of issues that happened with the parade, see the end of this for details. The night parade was announced to the public and media before a parade and event permit were even brought to City leadership for permission and communication. The debriefing has been shared with City Commission, Mayor, and WC Judge Executive. Parks, Police, Public Works, Neighborhood Services, and Downtown Development staff spent hours working on damage control for a parade that was originally requested to start at Kereiakes Park, march down the Bypass to College Street, up all the way to Hilligans, and circle back to Circus Square/La Gala. The City plans to seek an audience with Kiwanis leadership to discuss. Because of these impacts on safety, and if Kiwanis chooses to pursue the parade piece of the event again for next year, a daytime/morning parade like the Veterans Day and Christmas parades is recommended by City staff. To all who would like to voice opinions about the event to the actual organizers, please reach out to the Kiwanis Club Leadership and Flora T. Stuart offices: LeeAnn Darling (LeeAnnD@florastuart.com) 270-782-9090, Jessie Goodrich (jessiemgoodrich@gmail.com), Kiwanis general email - kiwanisbgky@gmail.com. Here's a link to all Kiwanis leadership's page.
Next month's Downtown Meet Up is April 12 from 3-4pm at the Historic RailPark & Train Museum. The RailPark is sending the Trolley to Fountain Square to pick up anyone who would like a ride at 2:45pm, and will bring everyone back to Fountain Square at 4pm when the meeting concludes. Many in this group have asked questions about the Trolley, as the City didn't financially contribute to its purchase, but the Trolley's new historic tours and amenities are an addition to our community that Downtown BGKY certainly will promote. The Trolley has graciously extended this complimentary ride service to this specific group to give all of you the chance to experience it so you can recommend it for visitors and special events. I will be supplying more information about this in the next couple weeks.
Duncan Hines Days update – June 5-11, follow @duncanhinesdays on FB, Insta, and Twitter
-website now has an event timeline with over a dozen listed: duncanhinesdays.com
-Restaurant Week window clings for all eat & drink locations who want to be part; fill out Restaurant Week form online in order to be featured on the website – here's the link!
-cardboard cut outs for onsite promotions will be printed in mid-March—do you have space at your business or venue and are you willing to post one? Places like WKU Alumni Center, BGMU, attractions are posting—will be big enough for a selfie station and promoting the event
There will be street closures for never-before-done cool stuff on the evenings of June 8 and 10. Be ready and listen to clear instructions for traffic impacts. Yes we know this is the busiest time of day for restaurants and bars. We promise you will have foot traffic and you will be making money—you'll probably be turning customers away because you're too busy.
-June 8, free, 4-9pm, Walk n Wheels Bike Parade Circus to Fountain Square to Soky Marketplace, leads into Community Ice Cream Social
-June 10, free, 4-10pm, Eats & Beats Music Fest at Circus Square Park—public announcement of lineup on March 24
Downtown events to remember and update:
-BG Hot Rods home season opener – April 12 at BG Ballpark, www.bghotrods.com
-White Squirrel Arts Fest – April 22 at Circus Square Park, whitesquirrelartsfest.com
-Tacos & Tequila – April 22 at BG Ballpark, www.bghotrods.com
-Duncan Hines Days, June 5-11 , www.duncanhinesdays.com
-Kentucky Recreation & Parks statewide conference is also coming to BG November 15-17 and has a couple Downtown events in the works. Our City Parks & Rec team are helping host.
Resources Reminder: Link to sign up for Downtown E-News

The updated Fountain Row map lives online at www.bgky.org/fountainrow
Just updated last week: Fountain Square Shop & Dine guide is online here
TakeWheels e-bikes – if you'd like to report a bike parked in an inappropriate hub, please take a photo and send to: 311wku@wheels.co -- WKU will have a smaller fleet available during winter months, and the fleet will be taken indoors and paused in inclement weather
Encourage Downtown businesses to attend these conversations, subscribe to our e-news, and add them to the Downtown BG Planning GroupMe chat to keep up with news
Kiwanis Club and Flora T. Stuart's Mardi Gras Madness March 4 debriefing info, compiled by BGPD, Park & Recreation, Public Works, and Neighborhood & Community Services staff:
These events were held at Circus Square Park (11 am-6:30 pm) with an evening 6:30 pm parade in City streets following a route comparable to the Veterans Day parade.
Preparing for the event day:
City staff did damage control before even communicating with the event organizers, as the organizers publicly announced parade plans for this event without getting both parade or special event permit approvals. After announcing to media and the public that a parade running through all of downtown was happening, City staff had to help organizers fine-tune a reasonable parade route thru the parade and special event permit process—the opposite of how these public space-using events should be and are planned. Their first route request started at Kereiakes Park, wove down Fairview, turned onto the 31W bypass, turned onto College, and went straight up to Hilligan's, then circled back to State and came down the hill to La Gala. Organizers based the parade route around the downtown bar and restaurants, wanting to pass every single location. BGPD had to say no to that immediately and urged organizers to adopt the Veterans or Christmas parade route to make safety and security much easier.
Organizers selected this event date for the entire day of activities because the La Gala space they used for a private after party was already booked for other events during Mardi Gras February dates.
KYTC's District 3 Chief Engineer Joe Plunk contacted Neighborhood & Community Services asking if the City approved this event's parade route that required shutting down state roadways in the downtown area for an extended period of time—because that's what organizers told the BG Daily News and what was published in a story—and no, the City did not approve that.
On event day, March 4:
It looked like Circus Square Park was full of families having fun throughout the day, a positive event that the City will continue to encourage. The park was left in a clean condition as required by park rentals.
The main issue Parks & Rec faced was fixing emergency electric issues that happened as a result of inflatables overloading breaker boxes at the park. If the Kiwanis Club would have communicated the number of inflatables and their electrical needs, then Parks wouldn't have been making mad dashes to get breakers fixed and put electrical cords into high foot traffic areas. Had Parks known, they would have set up the cords beforehand with mats, so attendees wouldn't have to endure the tripping electrical hazard all day. Event organizers met with Parks maintenance at Circus Square before event day to discuss these needs but did not accurately portray what was required.
For the night parade, here are the issues witnessed regarding safety and security per BGPD and NCS:
-There was no sign of Kiwanians/volunteers directing floats or providing instructions during the 4:30-6:30 pm staging. City staff walked down College Street thru the staging area from 3rd-6th …and floats asked where to line up, how to get thru staging barricades, what to do when the parade ended for breakdown, how the float order flowed to launch the parade, etc. There were no Kiwanians onsite helping their participants with this, none received direction beforehand, during the parade, or after.
-Despite strict instructions for nothing to be thrown from floats… beads, other items, and candy were being thrown regardless. Kids ran into the parade traffic in the street in the dark to chase them down. Police witnessed drivers handing beads to children while cars were still in motion, and even some beads got stuck under car tires while children were trying to snag them.
-Animals and kids on floats were getting restless and agitated, as they were asked to start lining up no later than 5:30, had no volunteers giving them instructions, and sat for an hour waiting for the parade to start. Unsure why the staging was set for such a long time period. This was more evident with the horses and carriages. Horses pulling carriages were uncomfortable in the night scene with crowds and colorful float lights. We saw a couple of horses nearly run out of the parade, restrained by multiple walkers. Animals in parades are finicky anyway and that's expected, but the cover of night likely made this more difficult.
-Floats were stopping the line to get photos with spectators and it created major 5-6 block gaps in the parade line, which then narrowed the crowd into a funnel as people walked further into the street to see how far away the next float was---leading to more gawking and kids in the street. Gaps of about ½ a block are normal and encouraged for safe parades, but 5-6 blocks become dangerous and more of a hazard when there's no daylight for better monitoring and when traffic being blockaded assumes the parade is over and tries to drive into a crowd to keep moving.
-Because downtown businesses requested access for customers during the busiest night of the week, the City didn't block off Fountain Square area parking or street parking…but there were people trying to drive thru Main and Park Row as they left parking spots, but the parade blocked them and they ended up queuing themselves in a line waiting for whatever remained of the 45-minute parade to finish, some were parking in the middle of the road and getting out for the parade, while others tried to reverse their way into another nonexistent road lane on the one-way streets.
-Kiwanians did not appropriately contact every business and residence that was impacted by the parade route as the City requires in a parade permit, so the City created a detailed traffic impact map a week in advance because we'd given the organizers ample to communicate appropriately without success. The City posts on its site and social media when major projects or events impact City streets anyway. But, the traffic impact map posted on the City's website and social media for this event was more detailed than usual, so the public and stakeholders would better understand the parade route. Organizers posted "Notices" taped to some front doors and windows along the parade route, but did not include the information about what streets would be closed and when, nor who to contact directly with a phone number or email with questions about the parade event. So, in an effort to actually communicate details with the public, the City shared the map it created with downtown stakeholders, businesses, and property managers downtown so they could appropriately notify their residents and tenants—but many downtown businesses publicly considered this effort to communicate as the City "sanctioning" or "marketing" the event on behalf of the Kiwanis Club and didn't appreciate the City's apparent lack of concern for their busiest business hours of the week.
-There was no outrageous partying based on what City staff saw walking almost the entire parade route from Skypac to Fountain Square on both the College and State Street sides. There were reports to police of heavily intoxicated people along the route, one who needed medical attention in front of the Capitol and help was unable to reach them immediately because of parade traffic. This is not reflective of the Fountain Row entertainment destination center's activity, already discussed the public intoxication arrests have not increased. This is the result of the nature of the Mardi Gras nighttime event.
Conclusion:
While we've seen some Kiwanians claiming the success of this event for the whole family, and we do see the positive impact of the Circus Square Park activities throughout the daytime for kids and the downtown retailers/hospitality driven businesses getting more foot traffic, we disagree when it comes to the night parade's success. City staff recommend an overhaul of Kiwanis-led parade communications both internally to floats/participants and externally in messaging to the public/spectators and all businesses/residences/developments along the parade route. Because of these impacts on safety, if Kiwanis chooses to pursue the parade piece of the event again for next year, a daytime/morning parade like the Veterans Day and Christmas parades is recommended by City staff. City staff intend to have a meeting with Kiwanis leadership to discuss all mentioned.
New business:
Public restrooms in other locations besides Circus Square were mentioned. Some businesses have been cleaning up feces and messes. Many agreed that the individuals who defecate on property are not the ones who would even be using a public restroom in the first place, though. The City closes the Circus Square Park public restrooms overnight to prevent anyone from sleeping in them and potential drug trafficking or other inappropriate use of the restrooms. Just like there was since the founding of the City, there continues to be unusual folks who visit public spaces or maybe hang around too long to be a nuisance to customers. Downtown businesses, like businesses anywhere, have been known to discourage loitering and ask people to move along.
Telia brought the latest copy of the Fountain Square Shop & Dine Guide, showing more than 20 places to eat, drink, and shop around the Fountain Square area. The map lives online on the Downtown section of the City website, but hard copies were made available to the group.
Meeting adjourned.
The next meeting location is Wednesday, April 12, 3-4pm at the Historic RailPark & Train Museum. Anyone who wishes to ride the trolley to and from the meeting can do so from Fountain Square. Telia will provide more details to Downtown stakeholders for the trolley ride in a couple weeks.