February 2023 Downtown Meet Up Minutes
February 2023 Downtown Meet Up Minutes
Published:

February 10, 2023

Category:

Downtown Development Division

Contact:

Telia Butler - 270-393-3617

Location:

Bowling Green, KY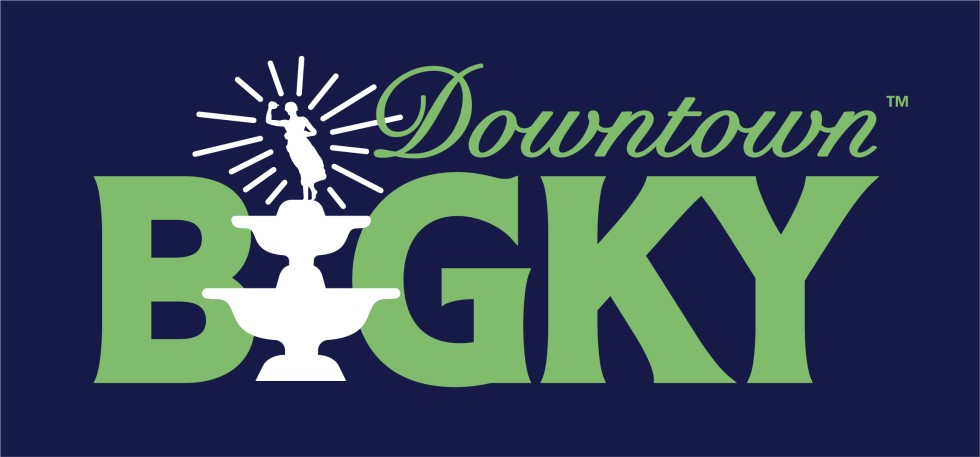 The February 2023 Downtown Meet Up was hosted by The Charleston venue on Wednesday, February 8 at 3pm. Here are the Minutes from that discussion.
The February 2023 Downtown Meet Up was hosted by The Charleston venue on Wednesday, February 8 at 3pm. Here are the Minutes from that discussion:
White Squirrel Arts Festival is coming April 21-23. Organizers would like to invite Downtown merchants to be involved in some way Tidball's suggested a punch card to get attendees to physically walk into every store participating and it was well received. Talk of an art of fashion event at Back Down South was an option. Morris Jewelry would love to speak more to the art of jewelry. But all of these things take development and time to implement and may not be enough time this year. Organizer Elaine Walker attended our meeting and handed out a press release with more information. Visit the website here.
BG CAN (Coalition of Active Neighborhoods) relaunched last week. Neighborhood Watch window clings available at NCS + home emergency resources. Contact: Karen.Foley@bgky.org with questions.
Fountain Row updated signage is in the works. Along with website and video updates. Hope to open to 7 days a week by March. A request for decorative sign posts instead of the traffic sign posts is being put into the Downtown Development proposed budget for 2023-24.
Sidewalk leases- City Attorney Hillary Hightower is working on renewing, so you may hear from her about your $1/year fee and paperwork. If you need one, please see me and we'll get the ball rolling. No more barriers will be required, per Hillary and City Manager Jeff Meisel. These leases allow businesses to expand their footprint and more opportunities for street visibility. Jonathan Bryant mentioned that it's important for restaurants and bars to monitor what happens if their customers step away from the sidewalk with a drink in hand that's not during EDC hours or in an EDC cup. Restaurants and bars have already been policing this to the best of their ability for years. There are only a couple hours a day that these restaurants are even open past EDC hours.
International Community Liaison Leyda Becker is bringing back the Academy for New Americans for the first time since Covid hit. We are added a Downtown component on April 20. There are about 30 international neighborhood leaders attending this program, and this is their chance to learn more about what's happening downtown that they likely have never seen before, didn't know existed, or may otherwise have been intimidated by. They will have a Downtown afternoon with stops at Soky Marketplace, Skypac, Ballpark, Capitol, Circus and Fountain Squares from the Trolley. This is your chance to get your literature or coupons in front of the leaders of our international community populations because they each receive a goody bag for the day.
WKU Homecoming & Alumni Association rep is coming to visit the group next month. Homecoming is anticipated to be November 11 this year due to Conference USA's television contracts and having October games on weekdays instead of weekends. This has not been confirmed yet and the university has not made an announcement. November 11 is Veterans Day, but the Veterans Day parade is November 4. Should the November 11 date be confirmed for homecoming, then the homecoming parade would be November 10.
Duncan Hines Days update – June 5-11-- follow @duncanhinesdays on FB, Insta, and Twitter
-website now has an event timeline: duncanhinesdays.com
-Restaurant Week window clings for all eat & drink locations who want to be part; fill out Restaurant Week form online in order to be featured on the website – here's the link!
-cardboard cut outs for onsite promotions will be printed in mid-March—do you have space at your business or venue and are you willing to post one? Places like WKU Alumni Center, BGMU, attractions are posting—will be big enough for a selfie station and promoting the event
-free Circus Square Park concert on Saturday June 10—public announcement of lineup on March 24
-promotions will be getting heavier with social media, digital, print, billboards, TV and more
-sponsorships are still available if you'd like to bring this event to life
Downtown events to remember and updates:
-Winterfest every Friday night at Capitol in Feb, free concert, music at 7pm
-BG Mardi Gras Madness parade update for March 4—event by Kiwanis Club/Flora T Stewart—the City (NCS staff, Police staff, City Attorney, Public Works staff, Parks & Rec staff) has been working directly with these organizers for months to make sure all parade permit requirements are met. This inaugural privately-hosted event has a lot of moving pieces. Visit the website for the full list of events the organizers say are happening on this day. Notices from the organizer were placed at businesses and residences impacted by the parade route. The City will be putting out the parade notices for parking and the travel impact map the day before the event.
-Kentucky Recreation & Parks statewide conference is also coming to BG November 15-17 and has a couple Downtown events in the works. Our City Parks & Rec team are helping host.
Resources Reminder: Link to sign up for Downtown E-News

Updated Fountain Row map lives online at www.bgky.org/fountainrow
Just updated last week: Fountain Square Shop & Dine guide is online here
TakeWheels e-bikes – if you'd like to report a bike parked in an inappropriate hub, please take a photo and send to: 311wku@wheels.co -- WKU will have a smaller fleet available during winter months, and the fleet will be taken indoors and paused in inclement weather
Encourage Downtown businesses to attend these conversations, subscribe to our e-news, and add them to the Downtown BG Planning GroupMe chat to keep up with news
New business:
-It was asked if Parks & Rec and Public Works staff could please stop parking in Fountain Square when they're doing maintenance, working on park decorations, etc. They're taking up valuable customer parking while they work on cleaning up and maintaining the park that customers enjoy. Some people in the room felt they should unload their equipment at the park and then move their vehicles to any City lots and walk back to Fountain Square. Back Down South and Jonathan Bryant agreed.
-It was asked if PD could please enforce the loading zones around the square because trucks of all kinds block traffic. To all Fountain Square area business owners: please have all of your deliveries use the loading/unloading zone to prevent traffic backing up and potential safety hazards.
-Cliffs of Moher and Donna's bars appreciate the BGPD walk-through and bar checks happening more frequently. Can PD start doing those after midnight? And at Three Brothers and BrewCo too?
- The two large parking lots behind 922 State Street (where Tidball's is and directly next door, adjacent to Main St.) and the 922 State Street building itself are selling to a new owner, who plans to turn the lots into paid parking using the Park Mobile app—like the one used at the parking lot on College St next to Country Peddler. The downtown businesses who rent spaces in these buildings will be working with the new owner for parking permits. For any downtown business who has been using these lots but has not made contact with the new owner about it—we advise making contact and can try to connect you with the right person. The new owner expects to have the paid parking app live within the next 60 or so days. What is the City going to do about this, asks Back Down South owner Kristin Robinette and Jonathan Bryant? The City did not own those lots to begin with. Those lots are not signed as public parking. This is a private parking lot discussion. To provide between 30-40 public parking spots for Downtown business staff, the group asked if the City would consider using the City-owned old Steamers lot for downtown employee parking (off State Street, directly behind Capitol Alley) and also suggested dividing those lot spaces by gender, having women park nearest the square and men park further away…because they say women feel more unsafe downtown. Separated parking would be discriminatory and impossible to enforce, the City won't approach this.
**Not discussed at the meeting due to time restraints and further research needed, so this is more of a follow-up: After discussion with City management and more research with other Fountain Square businesses…"Downtown" is more than Fountain Square. While the City is showing lots of focus, time, resources, and dollars to improve the Fountain Square area experience, Downtown is loosely defined by the City as the bottom of the WKU Hill to the Riverfront Park, also bound loosely by the 31w bypass and the railroad tracks. Fountain Square businesses and issues are very important to the development of Downtown, but if the businesses in this specific area want even more City services than the City provides to all other areas/neighborhoods in the City (fire, police, public works, parks maintenance, etc.)—they will need to consider the implications of what that means. The City has invested in a dedicated Downtown Development division staffer that promotes the area as a destination, strives to create catalyst situations to grow existing events and create more amenities for quality-of-life improvements, and is serving as a liaison to better connect available resources. Other Fountain Square area businesses work with parking lot private owners to arrange to pay for staff parking permits. This is what the City continues to recommend with this new ownership situation. The parking structure next to BG Ballpark is about 2.5 blocks from Fountain Square. The TIF Authority owns it, and Sky Property Management was recently hired to manage it, and these entities are investing much money and time into securing and cleaning up that structure (more security cameras, sight mirrors, securing entrances and exits, updating technology, considering private security companies with an onsite in-person presence to monitor safety—along with researching signage options to better showcase the free parking option and show what businesses operate out of the structure's spaces. The City's Downtown Development staffer serves on the TIF Authority board to be a liaison for group discussions between City and County to discuss improvements needed, and the City Manager is Past President of the TIF Authority. Because there are hundreds of free parking spots just a couple blocks from Fountain Square that are already being improved with more safety and security than ever, along with hundreds more in free street parking throughout about 8 or so blocks of College and State Street, improved City lighting in Capitol Alley and the Heritage Trail connector between Circus and Fountain Square, and an increased Downtown police presence that has already been mentioned in these Minutes, the City will not be researching more parking options at this time. Downtown does not have a parking problem, it has a walking problem—as folks refuse to park if they can't see the front door of their destination. More traffic means walkability is sacrificed. Downtown is growing in walkability as the City continues capital improvements to alter traffic flow and infrastructure. There are still accessible parking spots all over Fountain Square and surrounding areas, for those who are physically unable to walk. People go to a big box grocer and are willing to park further away from its front door than they would be willing to park Downtown, but they don't often use that lens for perspective. The ideal expectation of any Downtown is to be the beating heart of a city, with bustling businesses of all kinds, places to live, with amenities offered for ages 8 to 80, being inclusive for all. The City, County, and many other public and private entities Downtown and beyond are working to mold this narrative for Downtown BGKY.**
The next Downtown Meet Up will be hosted by Ment Cowork on Wednesday, March 8 at 3 pm. These meetings are open to the public and happen every second Wednesday at 3 pm at rotating Downtown venues.