All Inclusive "Pedal to the Medal" Bike Social Set for Thursday, Aug. 19
All Inclusive "Pedal to the Medal" Bike Social Set for Thursday, Aug. 19
Published:

August 18, 2021

Category:

General

Contact:

Cameron Levis - 270-393-3265

Location:

Bowling Green, KY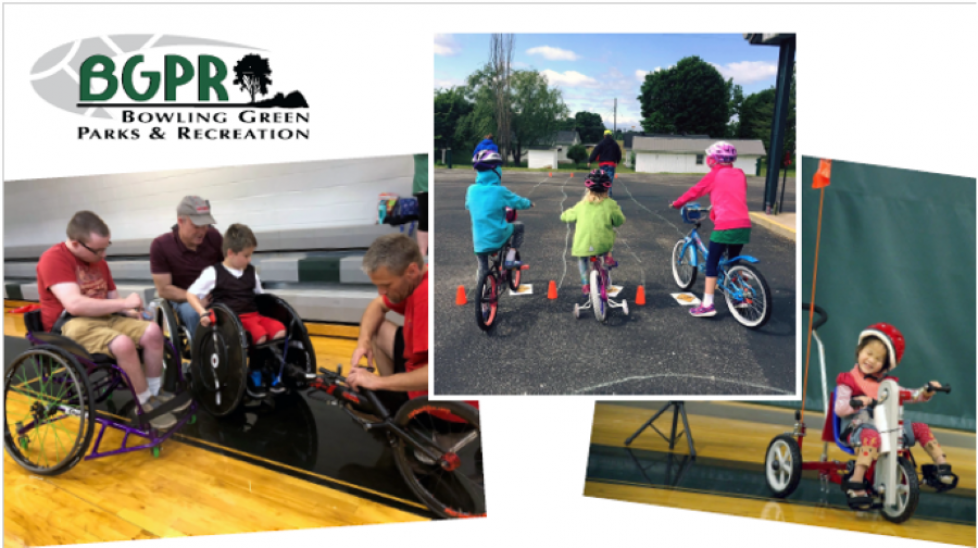 Everyone is invited to join us at Preston Miller Park from 5:00-7:00 p.m. to "ride like the wind" and enjoy our beautiful city together! Open to individuals with and without disabilities, as well as their families and support systems.
The City of Bowling Green and BikeWalkBG invite everyone for this inclusive bicycle social at Preston Miller Park Shelter #1 on Thursday, Aug. 19 from 5 to 7 p.m. The event is open to anyone with and without disabilities, as well as their famlilies and support systems. Everyone is invited to bring their bikes, wheelchairs, or anything with wheels to join in on the fun.
Cameron Levis commented on the planning for this event: "Pre COVID, our adaptive sports program at BGPR was planning to work with AMBUCS and BikeWalkBGG to do bike socials for our programs and participants, promoting it as an "anything that rolls" type event. AMBUCS is an adaptive tryke organization that has and still does give adaptive equipment to local individuals and families."
For more information, contact Cameron Levis by email at cameron.levis@bgky.org or call 270-393-3265.
###