Commissioner Melinda Hill
Commissioner Melinda Hill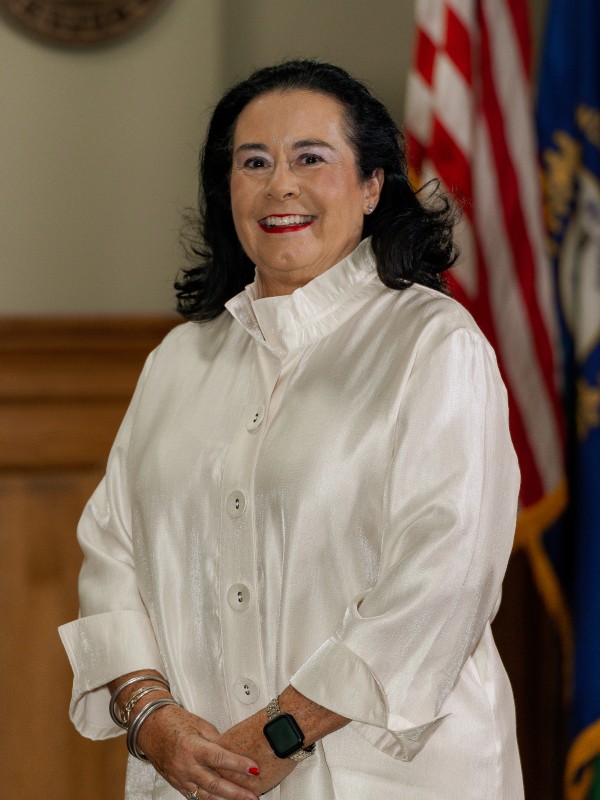 Contact Information
Phone: 270-792-7212
Email: melinda.hill@bgky.org
Years Served on City Commission:
2011 - 2016, 2021 - Present
Education
Master of Business Administration,
Western Kentucky University
Bachelor of Science in Accounting,
Minor in Computer Science,
Union University
Melinda Hill brings more than thirty years' experience designing and implementing programs for Fortune 500 Companies, a major local bank and governmental agencies. She has eight years' experience providing senior leadership in accomplishing the goals of state and local governments and is particularly effective in the organization of new strategies and communicating these with all levels of the organization.
Currently, Ms. Hill serves as Executive Director of CASA of South Central Kentucky. Before CASA, Ms. Hill was Chief of Staff – Finance and Administration Cabinet for the Commonwealth of Kentucky. In this role, she was responsible for the oversight of more than 1,800 employees, was the management liaison for both the Capital Plaza tower implosion and the construction/occupancy of Mayo Underwood Building, and served as a permanent proxy on seven boards for the Finance Secretary.
Prior to her service as Chief of Staff, Ms. Hill was the Deputy Commissioner for the Department of Revenue where she managed over 800 employees, was responsible for all employee human resources issues and led the department in the absence of the Commissioner.
During her 2011-2016 tenure on the Bowling Green City Commission, Hill was a City Commissioner and two-time Mayor Pro Tem. In addition to her responsibility for oversight of city management for this 67,000 person city, she worked diligently for the citizens to make public policy and establish strategic direction for the City and lead the Board of Commissioner's in the Mayor's absence.
Ms. Hill was also the Vice President of the Inter-Modal Transportation Authority, a position she held for three years. In this capacity, she was responsible for planning, promoting, directing, coordinating and managing activities for the Kentucky TriModal Transpark. The facility includes business and industrial development sites with access to state of the art facilities for communications and handling rail and highway cargo.
Melinda was also Controller for the Center for Information Technology Enterprise (CITE). In this position she was responsible for securing and monitoring governmental grants as well as the accounting processes. She served as Director of Training for Southern Foods, Inc. where she developed and implemented training programs for 75 employees. Melinda also worked for Fruit of the Loom for 10 years and Trans Financial Bank for 3 years where she held management level positions in sales and marketing.
A Warren County native, Melinda graduated from Warren East High School where she held many leadership positions - most noteworthy was that of Kentucky State President of the Future Business Leaders of America. In this position she traveled throughout the state promoting the importance of students learning about the business world.
During college Melinda was active in student affairs serving as Vice President of the Student Government Association, Chairperson of homecoming for three years, and as a member of Chi Omega sorority. In 2001, Melinda received her Master of Business of Administration degree from Western Kentucky University.
Melinda plays an active role in her community, including over a dozen boards and leadership activities. She is a Leadership West Kentucky Alumni, Leadership Bowling Green Alumni and served for eight years as the Chairperson for Students Turning Education into Potential. Melinda also served on the Board of Directors for Big Brothers & Sisters for fourteen years serving as board chairman two of those years.
Melinda has two children. Hilary Hill Anderson is a pediatrician at Norton Children's Medical Group in Elizabethtown, Ky. Her husband Chris is an anesthesiologist and pain medicine physician at Commonwealth Pain & Spine. They have one child, their daughter, Adley Mae. Thomas Hill is a graduate of the University of Kentucky and is the owner of Mosquito Zero in Bowling Green.