Commissioner Carlos Bailey
Commissioner Carlos Bailey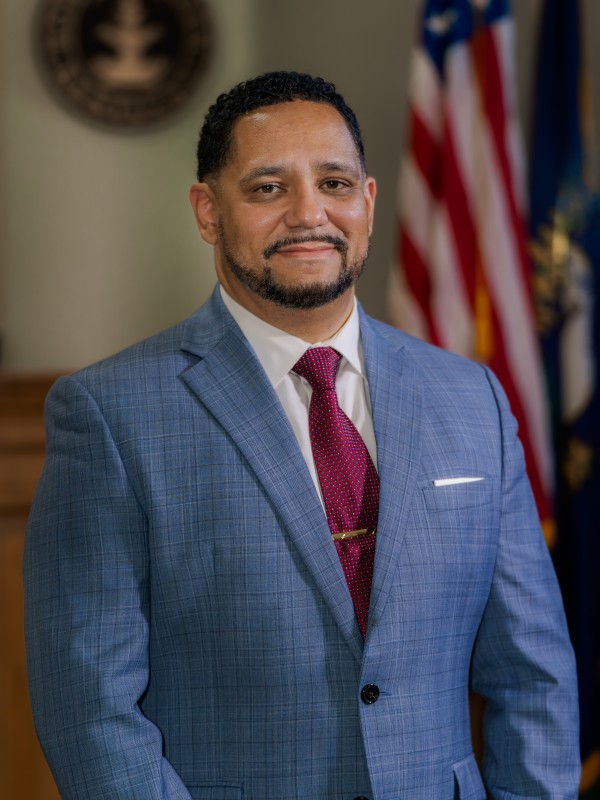 Contact Information
Phone: 270-594-1233
Email: carlos.bailey@bgky.org
Years Served on City Commission:
2021 - Present
As an attorney with over a decade of experience, Carlos Bailey has fought against racial injustice, employment discrimination, and has lent his voice to those who would have otherwise gone unheard. He began his legal career as a public defender in 2009 where he provided high-quality legal representation for clients charged with criminal offenses. Ultimately, Carlos decided he wanted to expand his practice areas to help people facing an array of legal issues, not just criminal matters. In 2011, he opened the Bailey Law Firm of Southern Kentucky, PLLC. He focuses his practice on immigration, criminal, and civil litigation with an emphasis on civil rights/discrimination, employment law and personal injury. Carlos is licensed to practice law in the Commonwealth of Kentucky and the U.S. Federal District Court in the Western District of Kentucky. He has been a member of the Warren County Bar Association, American Immigration Lawyers Association, and Kentucky Justice Association. In 2017, he was honored to receive a Bowling Green Trailblazer Award for his accomplishments in law and the NAACP Prince & Cora Mack Humanitarian Award.
Carlos graduated from Warren Central High School in 1994 and then received a Bachelor's Degree from Western Kentucky University. After college, he interned for the Democratic Senatorial Campaign Committee (DSCC). While working at DSCC, Carlos assisted with various senatorial campaigns, including those of Chuck Robb and Hillary Clinton. He also volunteered his time with the KaBOOM organization in Washington, D.C., where he helped build playgrounds for children growing up in poverty. Carlos earned his Juris Doctorate from Salmon P. Chase College of Law at Northern Kentucky University. He currently serves on the Light of Chance Board, a nonprofit, with a mission of serving youth and the community through innovative arts and wellness programs. He is also an executive member of the Warren County Democratic Party. Previously, Carlos served as the President of the Parent-Teacher Organization (PTO) at Lost River Elementary School.
Carlos was raised in Bowling Green, Kentucky, by Ms. Marilyn Bailey, a single mother. She instilled in him the principles of perseverance and the importance of believing in himself. In 2001, he married Shenica Bailey. Together, they have four beautiful daughters: Akaiya, Ahulani, Aaliyah, and Arianna. Carlos credits his family with shaping him into the man, father, and husband that he is today.