Bowling Green Public Transit Program
Bowling Green Public Transit Program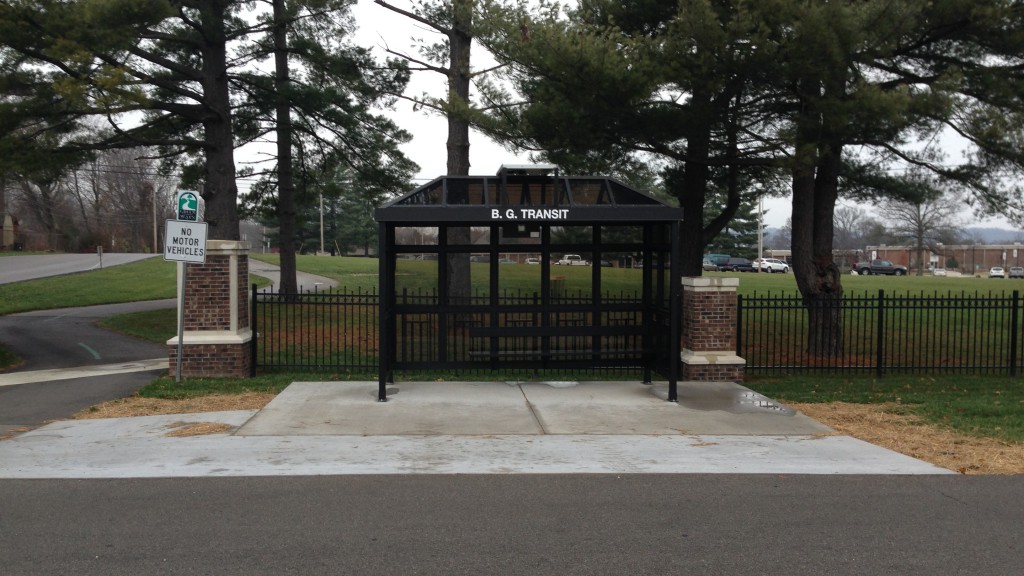 Bowling Green Public Transit Program
After the 2000 U.S. Census, the City of Bowling Green became designated as an Urbanized Area. This designation made the City eligible to receive annual public transit funding from the Federal Transit Administration. Since 2003, the City has contracted with Community Action of Southern Kentucky dba go BG Transit to provide fixed route transit service in the community. As of July 2020 the City has contracted RATP-Dev to provide the management of go BG Transit and Community Action of Southern Kentucky as the operations contractor. Fixed route bus services are open to the general public and available Monday through Friday beginning at 6:00am and ending at 6:00pm. Please note due to COVID 19 Route 5 and Saturday Services have been discontinued. All passengers who are medically able are required to wear a mask or face shield, along with practicing social distancing on the bus. Bus capacity has been reduced to 50% to promote social distancing guidelines. Below you can find the go BG Transit Route Schedule and Route Map. Along with a link to purchase your bus pass on line.

Purchase a pass for go BG Transit and send it directly to a phone. You can purchase a pass online and have it instantly sent to any phone number you choose.
Moovit Partnership (Press Release) - March 2021
GO bg Transit is announcing its partnership with Moovit, an Intel company, a leading Mobility as a Service (MaaS) solutions provider and creator of the world's #1 urban mobility app, and Token Transit, a mobile ticketing platform for public transit. Starting today, GO bg Transit riders in Bowling Green and the surrounding areas, can seamlessly and safely purchase and validate transit tickets - all from within the Moovit app.
Mobile ticketing offers a significant benefit in keeping both passengers and transit agency employees safe. By providing contactless fare payment that can be visually inspected or scanned at validation units, public transportation riders, and transit agency employees, no longer need to handle cash, cards, or interact with ticketing infrastructure, enabling them to maintain social distancing regulations.
That's why GO bg Transit is encouraging Bowling Green's estimated 70,000 (U.S. Census Bureau) citizens to plan their transit trips, and pay for them too, using the free Moovit app, which has helped 950 million users conveniently and confidently get around 3,400 cities across 112 countries since its launch in 2012. Purchasing and validating transit tickets, via Moovit, has been enabled using Token Transit's integrated and robust mobile ticketing platform.
Learn More
Language Access Services
To ensure that limited English proficient (LEP) constituents have equal access, the City of Bowling Green has taken a pro-active step by providing a number of services throughout all City Departments. Services include telephone interpretation, in-person interpretation, vital documents translation, and training of City employees.
More information on these services can be found at: https://www.bgky.org/ncs/icl
For GO bg Transit information, please call (270) 782-3163