Smallhouse Road Widening Project
Smallhouse Road Widening Project
Background & Goals
In 2008, the City completed a feasibility study for the entire Smallhouse Road corridor from Campbell Lane to Scottsville Road that determined these improvements would be necessary in order to manage current and future traffic demand while also improving motorist and pedestrian safety. After considering several alternates such as 5-lane and a 4-lane roadway sections, staff determined that adding the third lane and sidewalk on one side would address congestion concerns at both the intersections with Highland Way and with Campbell Lane as well as along the corridor. The current design has included an 8 foot multi-use path on one side of the proposed roadway.
Contact Us
Should you have any questions feel free to contact us:
Melissa Cansler, PE
City Engineer
270-393-3212
melissa.cansler@bgky.org
Additionally, the widening will impact various utilities in the area. Water line and gas lines will be relocated at various locations along the project to allow sufficient room for the new infrastructure.
While any modifications to the current roadway configuration will have impacts to adjoining properties and motorists utilizing the roadway, the City is confident that we are proposing the most cost effective solution that will minimize these impacts to the greatest extent possible.
Project Details
Below is a typical section showing the proposed width of traffic lanes, sidewalk and right-of-way for the improvements along Smallhouse Road Phase 2.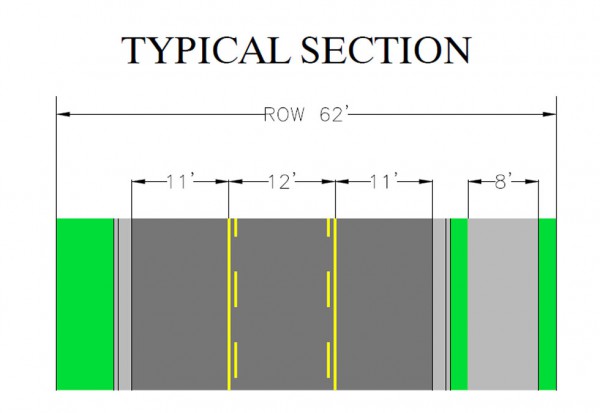 Phase 1
Construction was completed in October 2017 for the Phase 1 widening between Campbell Lane and Highland Way.
Phase 2
This project will widen Smallhouse Rd. to 3 lanes between Highland Way and Roselawn Way. Construction will include storm sewer, curb and gutter, and an 8 foot wide sidewalk similar to that of Phase 1. The construction bid was awarded on 7/17/18 to Scotty's Contracting and Stone LLC. Waterline relocation, storm infrastructure installation and paving are complete along the southbound side of the roadway. Traffic is scheduled to be shifted to the new southbound lane December 14, 2018. Construction of sidewalk, storm infrastructure and curb and gutter along the northbound side will start in January 2019. The anticipated completion date is May 31, 2019.
Below is a map showing the changes being made to Smallhouse Road during Phase 2:
Phase 2 - Public Meeting Exhibit (PDF)
Sodding the East Side Right of Way: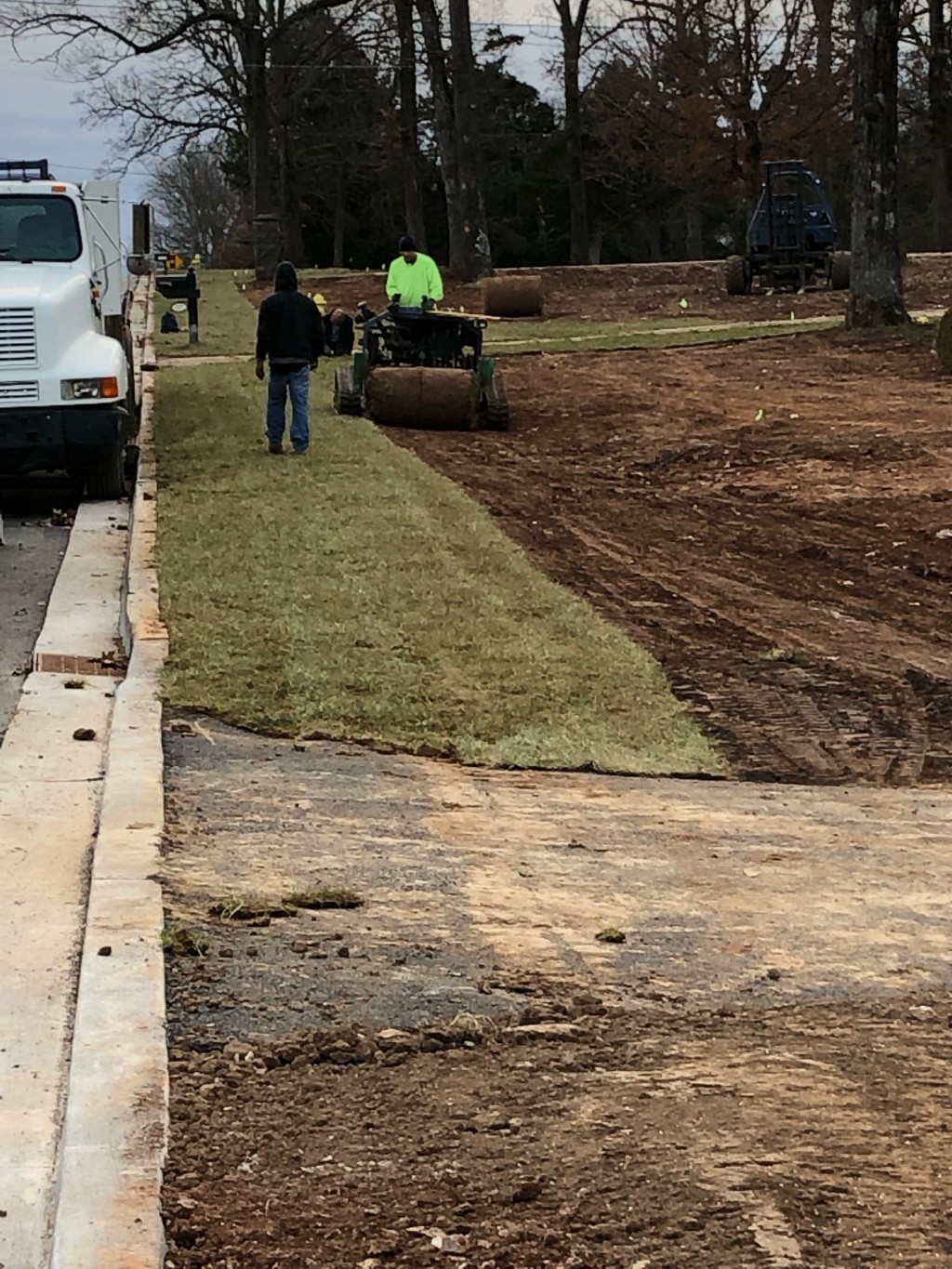 Paving New South Bound Lane: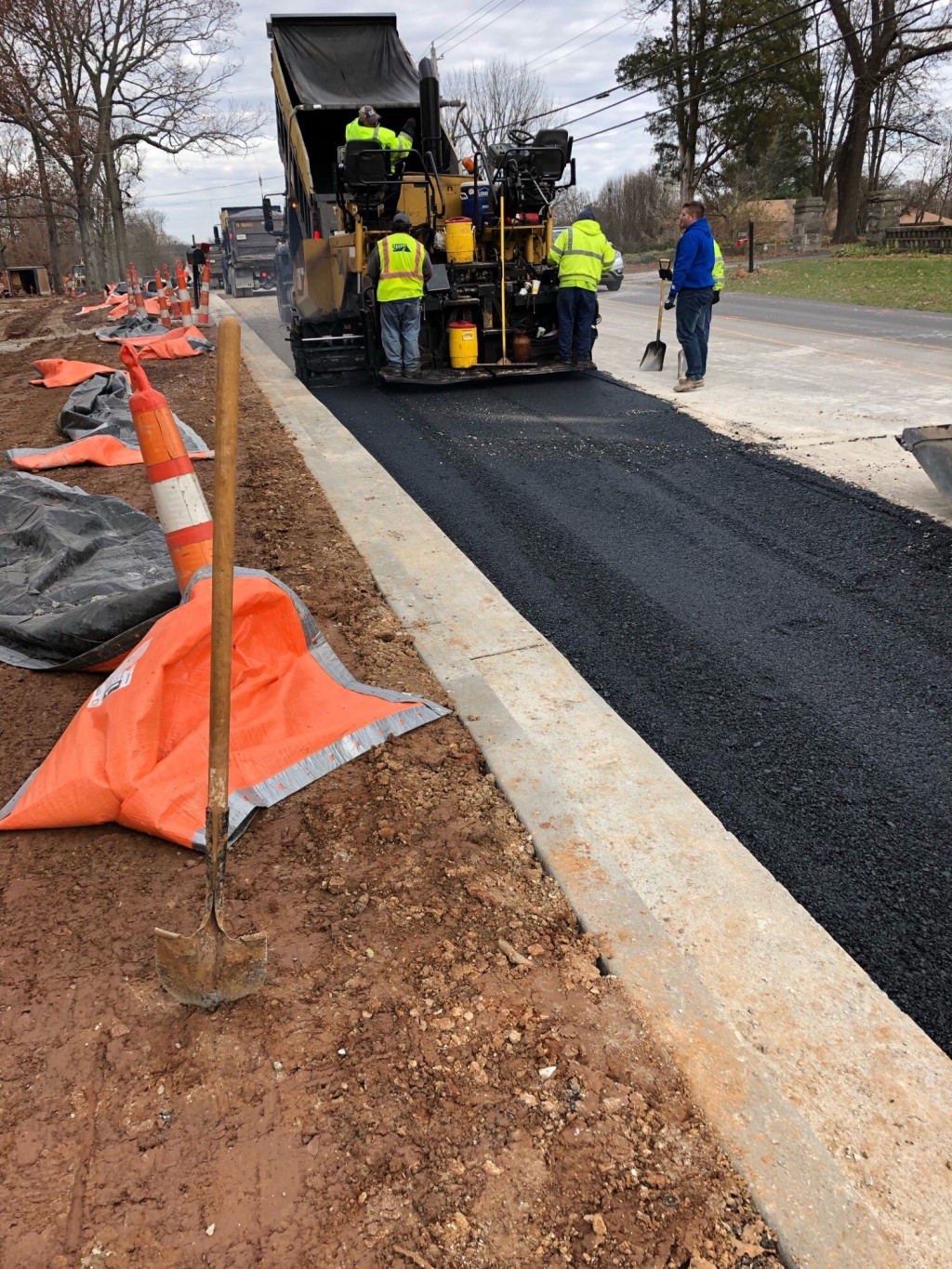 New South Bound Lane Paved: