Student Exchange Program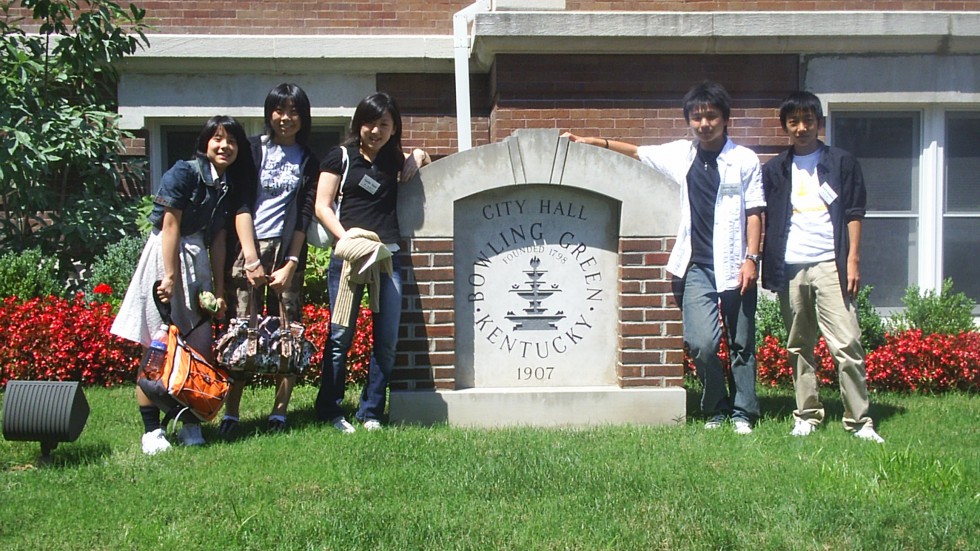 In March 1998, Bowling Green hosted the first delegation of Friendship Ambassadors from Kawanishi, in what became an annual exchange between the two cities. Five students and one teacher came to Bowling Green to spend one week discovering and learning American culture. Each ambassador stayed with local host families, where they really got to experience the American lifestyle through schools, food, homes, neighborhoods, sightseeing, and many exciting activities. The students each spent two days in local schools. They took a trip to City Hall to visit the Mayor, toured the Corvette Plant, the National Corvette Museum, Mammoth Cave, shopping malls, and more.
Since this initial visit, Kawanishi students and teachers participated in multiple exchanges, the most recent being August of 2013, again enjoying home stays, visiting local schools and touring many local sites of interest. In April 1999, four high school students and one school administrator traveled from Bowling Green to Kawanishi, in the first ever Bowling Green student exchange with Kawanishi. A second group consisting of five students and one teacher traveled to Kawanishi in June 2000. As Friendship Ambassadors, both groups spent a week with Japanese friends learning more about Japanese people and their culture.
To see pictures from recent Kawanishi students' visit, please click on the thumbnail photos below and it will load the full-size picture.