Military Liaison Board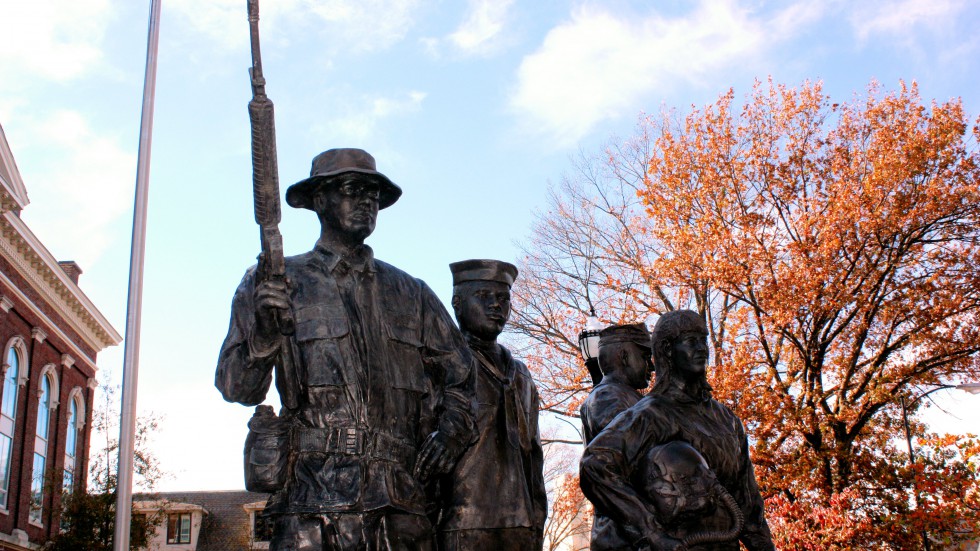 Duties: The Military Liaison Board was established to promote community and local government participation in preserving and enhancing military commands and missions within Bowling Green and Warren County.
Membership: The Military Liaison Board is made up of ten members appointed jointly by the Mayor and County Judge-Executive to serve a three-year term. The board also consists of nine nonvoting ex-officio members.
Meetings: Monthly on the last Monday at 9:00 a.m. in the Community Room of the Neighborhoods & Community Services Building located at 707 East Main St.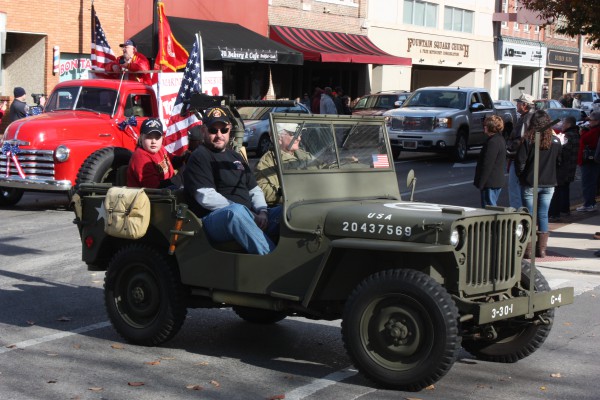 See how the Military Liaison Board dedicates themselves to assisting and honoring our community's veterans.
Resources for Veterans & Their Families
Southern KY Veteran's Council
Coalition of community organizations and veterans who meet once a month to discuss veterans' issues. Improving the quality of life for our veterans and their families is our primary goal. We seek to identify specific needs that our veterans lack and then focus on how we as a community can fulfill that specific need.
SOKY Veteran's Council Community Resource Guide
Military One Source
Military OneSource is a Department of Defense-funded program providing comprehensive information on every aspect of military life at no cost to active duty, Guard and reserve service members, and their families. Information includes, but is not limited to, deployment, reunion, relationship, grief, spouse employment and education, parenting and child care, and much more.
Homestead Property Tax Exemption for Disabled Veterans
To qualify, veterans has to be totally disabled for one year (drawing disability funds for one year); the home has to be the principal residence of the veteran; amount of exemption is adjusted every two years. Veterans disabled as a result of military service only have to file once, not every December. For more information, contact Warren County Property Valuation Administration at www.kywarrenpva.com
Veterans Memorial Cemetery (at Fairview Cemetery)
The newly developed Veterans Memorial Plaza (dedicated May of 2003) has over 535 spaces available for military veterans. This cemetery is dedicated to men and women who have served our country in the armed forces and were honorably discharged. Graves are donated to the veteran, and their families pay a small foundation fee for the headstone or footstone and for the opening and closing of the grave.
Board of Directors
The Military Liaison Board is made up of ten members appointed jointly by the Mayor and County Judge-Executive to serve a three-year term. The board also consists of nine nonvoting ex-officio members.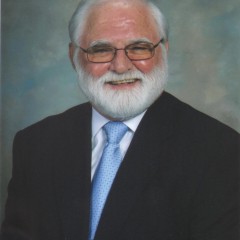 Don Butler, Chairman
Phone: 270-320-4013
Email: don.butler@twc.com
Don Butler, a retired educator and public servant has lived with his family in Bowling Green since 1973. In 2005, he retired from Community Action of Southern Kentucky after serving as Executive Director for twenty years. After retiring he continued part time as President of the Family Services-Community Action Foundation helping raise funds for community action services, retiring in 2012. His prior experiences include an Associate Professor of Education and member of the graduate faculty at Western Kentucky University; and, the first Director of the Bowling Green-Warren County Community Education Program.
A native of May's Lick (Mason County) Kentucky, and one of seven children in a farming family, Don enlisted in the United States Marine Corps after graduating from high school, is a Vietnam Veteran and was Honorably Discharged with the rank of Sergeant. After his military service he enrolled at Morehead State University, attended school on the GI Bill and worked his way through college while earning both his Bachelor of Arts, With High Distinction, and Master's Degree in Adult and Continuing Education. He received a C.S Mott Fellowship from the National Center for Community Education, and earned his Ph. D. from Michigan State University.
Don volunteers his time with several organizations in Bowling Green-Warren County. He is an officer in the American Legion Post 23, a Life Member of the Veterans of Foreign Wars Post 1298, and is a longtime volunteer with the Marine Corps League Toys for Tots Christmas Program. He is also a Life Member of the Kentucky Community Education Association, and is an active member of both the Kentucky Retired Teachers Association and Kentucky Public Retirees, Inc. Though retired, Don continues to make time helping raise money for charitable causes in the community.
Don and his wife Becky are the proud parents of five adult, married children and they have been further blessed with twelve grandchildren.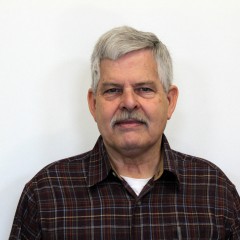 Jerry Phelps
Phone: 270-799-5273
Email: jerryphelps@twc.com
No biographical information provided.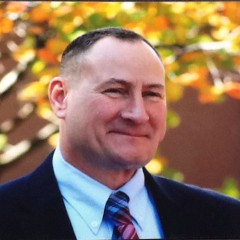 Brett Hightower
Phone: 270-303-4610
Email: brett.hightower@usdoj.gov
Brett was born in Louisville, Kentucky and is a 1987 graduate of Jefferson County Public Schools. He graduated from Western Kentucky University and entered his military service in November of 1989 by joining the Marine Corp Reserves. During his tenure with the Marine Corp Reserves he volunteered for numerous Joint Task Force-Six Missions and graduated from both Ranger and Airborne Schools. After completing his obligation in the Marine Corp Reserves he joined the Kentucky Army National Guard in April of 1996. Brett was activated in November 2002 for Operation Enduring Freedom with the 2/123rd out of Bowling Green, Kentucky. Brett was a member of the Scout Platoon and conducted patrols throughout the operational area in Bosnia in order to enhance security. He was again deployed in support of Operation Enduring Freedom to Afghanistan as an Embedded Trainer with the Afghanistan National Police in 2007-2008. During this deployment he was responsible for mentoring, training, leadership, and the security of his assigned region in Gerdia Seri Afghanistan. MSG Hightower was wounded as a result of enemy contact and was Medevac'd out of Country on August 16, 2008. His military awards include the Bronze Star, Purple Heart, Army Commendation Medal, Army Achievement Medal, Combat Infantry Badge, Navy & Marine Corp Achievement Medal, Army Reserve Components Achievement Medal, Select Marine Corp Reserve Medal, National Defense Medal, Global War on Terrorism Expeditionary Medal, Global War on Terrorism Service Medal, Kentucky Merit Ribbon, Kentucky Service Ribbon, and the Kentucky Commendation Ribbon. Brett retired from the military in February 2011. While Brett was not fulfilling his obligation to his country with the Kentucky Army National Guard he was serving his community as a member of the Bowling Green Police Department. Brett was hired by the Bowling Green Police Department in 1994. He was promoted to Sergeant in 2001 and Captain in 2005. Brett also retired from the Bowling Green Police Department in January 2011. Currently, Brett is working for the United States Attorney's Office in Louisville, KY. Brett serves as the Law Enforcement Coordinator for the Western District of Kentucky. Brett has been married for 15 years to Jana Chandler Hightower and they have two daughters Meredith Claire and Emma Elizabeth.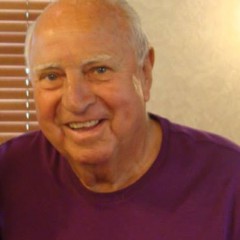 Commander Roger Miller
Phone: 270-792-0274
Email: smiller403@bellsouth.net
Commander Roger Miller is a life member of the American Legion Post 23 and has been Commander for the past 35 years. He is also a life member of the VFW and DAV Organizations. He has been married to his wife Sue for 46 years and has a daughter, son, and grandson. He is retired from the US Postal Service and is a member of Three Springs Baptist Church.
Kenneth Ralston
Phone: 270-781-8386
Kenneth Ralston served in the United States Army 1954-56 and again 1961-62. Mr. Ralston then served in the Army Reserves for 30 plus years, ending his military career as a Major. Mr. Ralston served Bowling Green as a teacher at Bowling Green High School, retiring as an Assistant Principal in 1989. He then served his community as an EMT for several years.
Earl Kirby
Phone: 270-784-6894
No biographical information provided.
Frank Buchanon
Phone: 270-842-0501
Email: gdbuck89@twc.com
I was born in Alvaton, KY and have lived in Warren County most of my life. I graduated from Warren County High School in 1962 and married my wife in 1964. I was drafted in 1966 and sent to Fort Campbell for basic training. I did my MP training in Aberdeen, Maryland then sent to Baumholder, Germany. I was fortunate to quickly land a position as the person in charge of the Mail Room and Weapons Room in Bad Krezunach, Germany. My wife and I lived there until October 1968.
Donald "Mac" McGlothlin
Phone: 270-746-7265
Email: donald.mcglothlin@ky.gov
Mac served in the United States Army as an SSG Sergeant and NATO service member from 1991 to 1997. He is currently employed by the Kentucky Career Center as the Disabled Veterans' Outreach Programs Specialist.