Job Opportunities
Public Safety Hiring Documents
Policies
In general, the City of Bowling Green does not accept applications except when specific openings are advertised. Applications are submitted on-line.
Openings are normally advertised in the Sunday editions of the Bowling Green Park City Daily News, and distributed to various area and community recruitment resources via email.
The City of Bowling Green is an Equal Opportunity Employer and a Drug-Free Workplace.
Videos
Learn about the physical training standards that all police officer candidates must meet before joining the Bowling Green Police Department.

To help potential candidates understand the vast cardiovascular and muscular strength and endurance needed to be a firefighter, the Bowling Green Fire Department uses the Candidate Physical Ability Test.

Take a closer look at the Workforce Recruitment and Outreach Committee and how it is helping the City to create a workforce that reflects the diversity of the citizens it serves.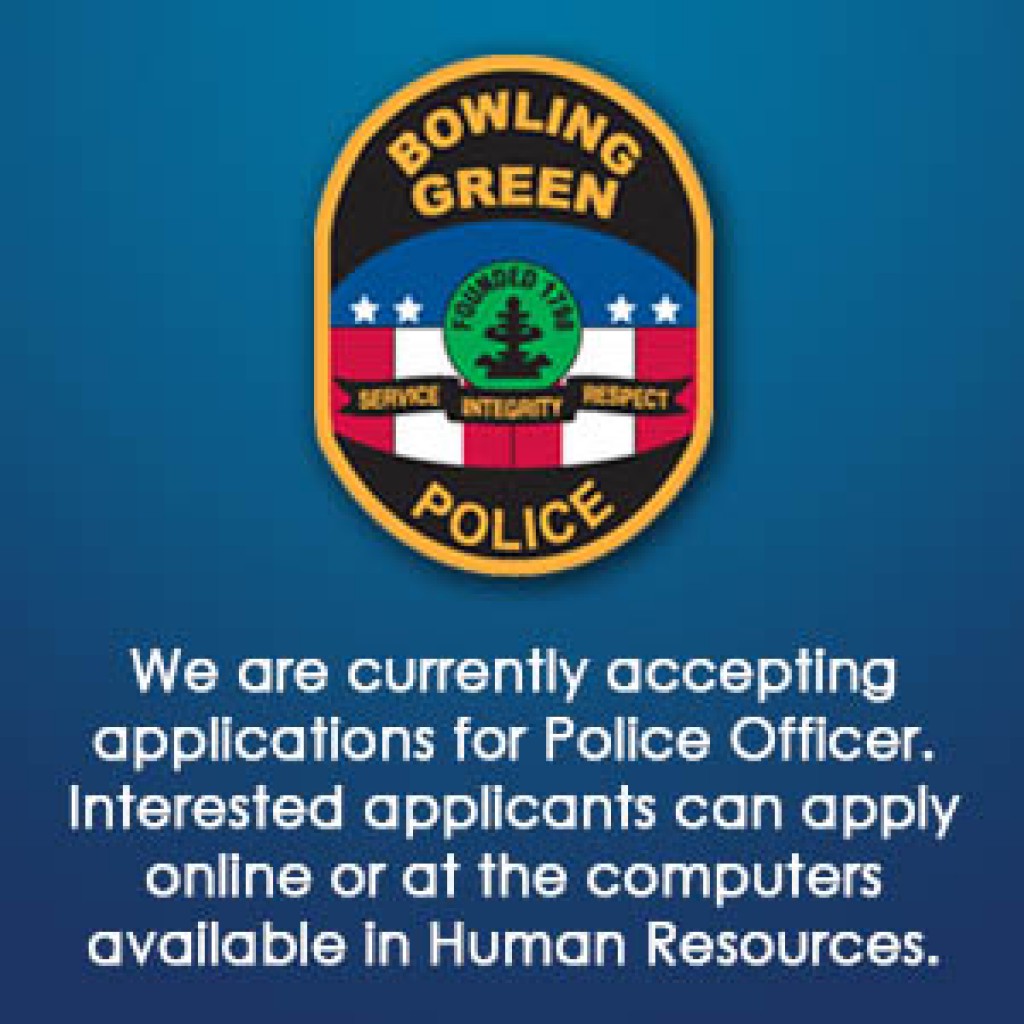 Contact Us
Address:
1001 College Street
P.O. Box 430
Bowling Green, KY 42101
Phone:
Local: 270-393-3689
Toll Free: 1-877-260-3987
Job Email Updates
Join our mailing list and we'll automatically e-mail you when we post a new job.